International high school academies offer aspiring student-athletes a vast array of opportunities to excel in their chosen sports whilst benefiting from world class education and valuable cultural and social experiences.
Designed to help students balance their athletic and academic pursuits, attending an academy can improve overall performance and better prepare a young student for collegiate and professional life.
In this feature, the FirstPoint USA team are exploring some of the exciting programs offered by our international high school academy partners, the wider benefits that will be gained, and the successful transitions for student-athletes from academies into their professional and personal lives.
Life-changing Programs and Development
International high school academies offer a range of programs and services designed to support and enhance student-athletes in their athletic, academic, and personal careers, with key benefits including:
Professionally coached sports training and instruction
World class education and guidance, mentorship and networking opportunities
Career development and future preparation
Diverse cultural and social experiences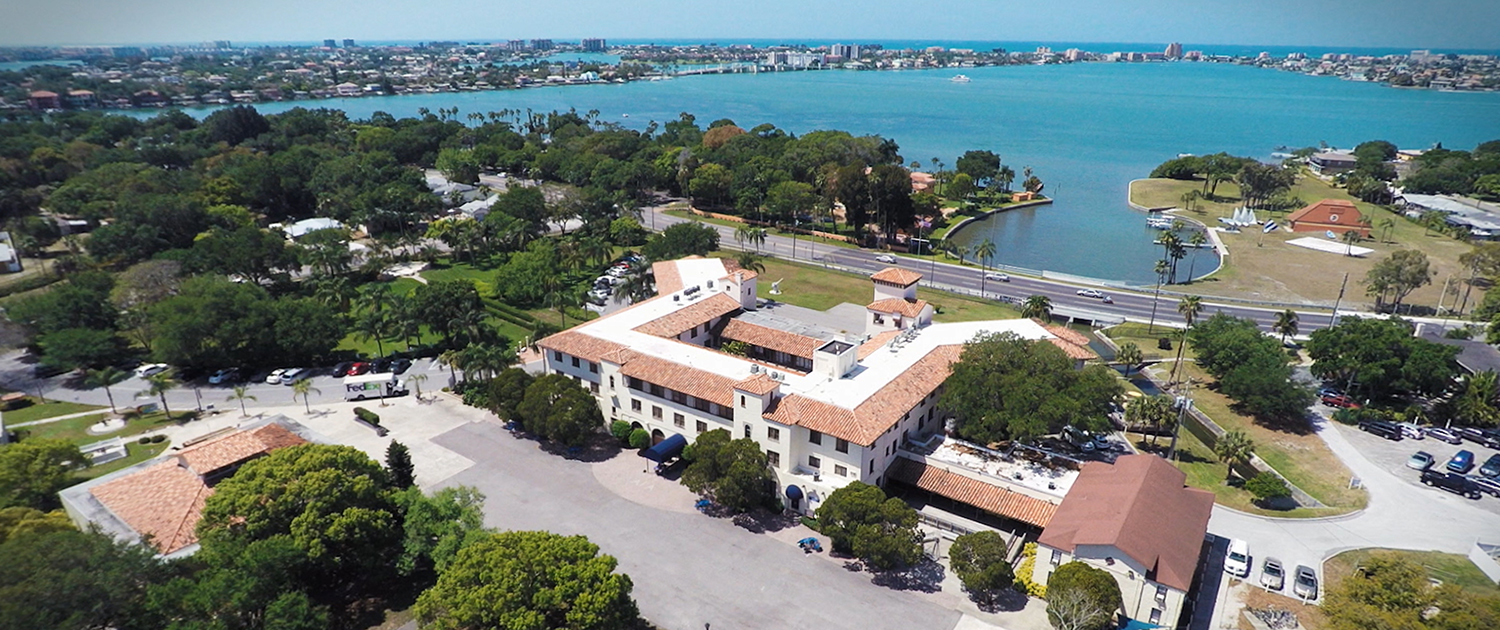 Some of our partner schools are in the most interesting and vibrant communities and landscapes across the USA, Canada and beyond – with the likes of Indian Mountain School, Admiral Farragut Academy and Athol Murray College of Notre Dame all boasting their own unique state-of-the-art facilities designed to foster and maximise talent on all fronts.
Sports training and instruction at international high school academies are often specialised for individual student-athletes, helping them develop their skills and improve athletic performance alongside their studies. Tailored academic support and guidance are provided to all students to maximise their educational potential, including 1:1 tutoring, study skills coaching, and college advising. The mentorship and networking opportunities enable students to connect with professionals and peers who can offer guidance and support throughout their time at school and beyond.
Career development and preparation provide students with the tools and resources they need to prepare for their professional lives after graduation, including internships, job placements, and entrepreneurship programs. Cultural and social experiences offer students opportunities to develop a global perspective and engage with diverse cultures, traditions, and languages – particularly those who attend from a different country of origin, with a growing population of overseas students now seeking to seize the opportunities that international high school academies offer.
Successful Transition to College Life
Student-athletes attending international high school academies tend to make a seamless and successful transition into their collegiate lives for a variety of reasons.
Already being accustomed to balancing the demands of an academic and athletic schedule allows them to lean on that experience when transitioning into college life.
They have already experienced living and studying in a different culture and tend to be more independent than those students who make the move from living at home with parents or guardians, which can help them to adjust to life in college much faster.
They already understand the importance and nuances of developing close relationships with coaches and academic staff, which can give them an edge in the recruiting process. Students who attend international high school academies also tend to have more developed life and interpersonal skills when it comes time to enter the college recruitment process:
Time management: Managing time effectively is essential for both academics and athletics. Students who have attended an international high school academy have to quickly learn how to balance their time between classes, practices, and games, which will stand them in good stead for college life.
Leadership: Student athletes who attend an international high school academy are often given leadership roles on their teams. Every individual is given the responsibility of fostering their own interpersonal skills and this can understandably help them to develop their leadership skills within a group environment.
Teamwork: Teamwork is arguably one of the most crucial factors of success within sport. Students who have attended an international high school academy have been able to develop close personal and professional relationships with teammates, academic support staff as well as the athletic and coaching teams, providing them with a detailed and intricate understanding of the importance of teamwork and collaboration within this environment.

We Are Here to Help
FirstPoint USA's vast experience in sending more than 30,000 young men and women to the US on sports scholarships laid the foundation for us to create an additional service that supports younger children on the pathway to becoming student-athletes.
Finding the right environment for your child's home from home can be a daunting experience, particularly with so many different factors to consider, not least sending a young person to different country.
At FirstPoint USA, we understand what families are going through, with years of experience working with those in a similar situation, combined with the knowledge and insights gleaned from speaking with and visiting our High School Academy partners.
Studying and sport are just two key elements on offer. The schools that we work with each have their own unique traits: a variety of social clubs, extra-curricular activities, community engagement or other factors which deliver a personalised experience for your child.
Whether you are looking for an Academy specialising in a specific sport, a High School that focuses on a particular range of subjects, or a location that suits your needs, FirstPoint can guide you in the right direction, take the stress out of your decision-making and working closely with you to match your requirements.
To find out more, please contact a member of our team: academies@firstpointusa.com
---
FirstPoint USA is an international scouting service, providing recruitment services to thousands of high school and college programs, including NCAA, NAIA, and NJCAA member institutions seeking to identify the very best in overseas talent, both male and female.
The company was founded in 2001 by former University of Cincinnati All-American and Hall of Fame inductee, Andrew Kean, and evaluates over 100,000 prospective student-athletes, competing in over 20 different sports, across 187 countries each year.