FirstPoint USA, the world's leading sports scholarship agency is delighted to announce an exciting new partnership with National Schools Snowsports Association, creating a structured pathway of opportunities to aspiring young male and female skiing athletes.
The National Schools Snowsports Association is a non-profit, membership organisation run as a centralised hub for school's snowsports information, building school ski programs, teams and investing in the development of competitive snowsports within the school arena.
Within the US collegiate scene, snowsports is a growing discipline with an already established history of successful alumni, including Dartmouth College freestyle Olympian, Hannah Kearney, Westminster College student-athlete, Nick Goepper and University of Utah's Olympic gold medalist, Kikkan Randall – all of whom cut their teeth within US college sports.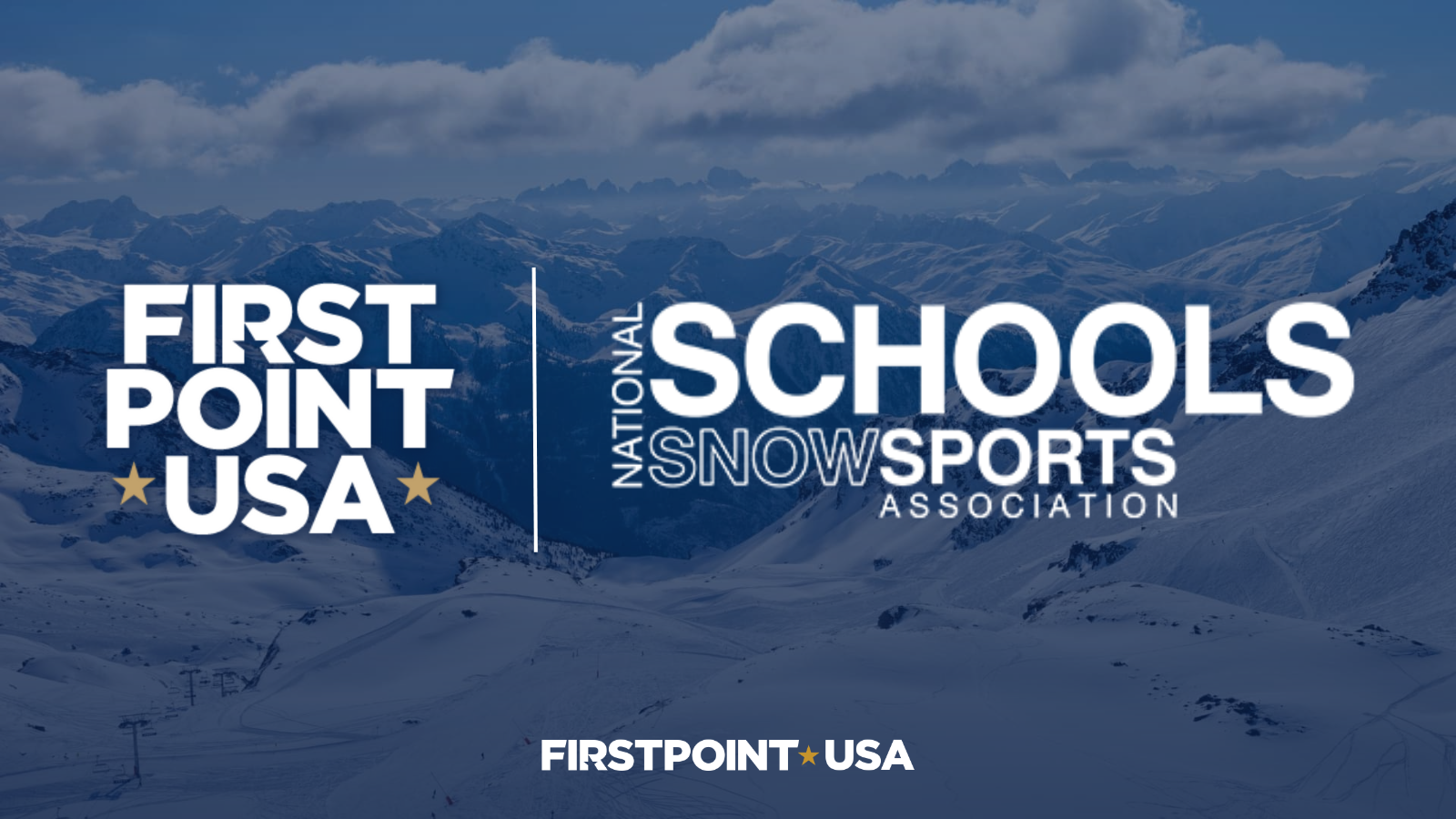 Andrew Kean, Founder & CEO of FirstPoint USA welcomed the addition of NSSA to our growing network of elite sports partnerships:
"We're really excited to have the National School Snowsports Association on board.
Skiing and snowsports are a market we have a long history of success in, and this new partnership will go a long way in supporting our efforts within that community, as well as creating life-changing pathways for young men and women seeking to continue their careers in the United States.
Despite there being a smaller number of athletic programs offering snowsports scholarships in comparison to some of the more mainstream multi-seasonal sports, we have a well-established network of high schools and colleges within the US and beyond, so this is a great opportunity to be that link between young athletes in the UK and Europe, and some of the very best athletic and academic offerings in the world."
Within the varying levels of college sports in the US, there are a total of 76 funded skiing programs for male and female student-athletes, with some of the very best institutions in the world like Harvard, Dartmouth and Boston College all boasting professionally coached snowsports teams within their world-class facilities.
For aspiring skiers, the US college pathway also presents the life-changing opportunity of travelling to some of the most scenic and challenging locations across the country, with Utah, Colorado, Montana and Vermont amongst the potential competitive stops within the championship circuit.
To find out more about the National Schools Snowsports Association, visit: Home - National Schools Snowsports Association
---
FirstPoint USA is an international scouting service, providing recruitment services to hundreds of NCAA, NAIA, and NJCAA member institutions seeking to identify the very best in overseas talent, both male and female.
The company was founded in 2001 by former University of Cincinnati All-American and Hall of Fame inductee, Andrew Kean, and evaluates over 100,000 prospective student-athletes, competing in over 20 different sports, across 187 countries each year.