Field hockey has been gaining traction in the United States for a number of years now, with a surge in popularity among high school athletes seeking to further their careers within collegiate athletics.
Within the NCAA (National Collegiate Athletics Association) alone, across Division I, II and III colleges and universities, there are over 280 field hockey programs across the nation, offering life-changing scholarship opportunities for talented young international players. In this new, modern age of NIL (Name, Image and Likeness), field hockey has been one of the most proactive sports across college athletics, with the likes of Dunkin' Donuts signing a one-of-a-kind deal with the Northwestern University field hockey team.
NCAA Division I and II Scholarships
NCAA Division I and II schools are known for offering the most comprehensive and well-funded field hockey scholarships within the US college ecosystem. Division I programs have more scholarships available compared to Division II, but both levels remain highly competitive. Field hockey programs are funded on an equivilancy basis, which means each program has a total pool of scholarship funding available that can be allocated across each of the athletes. Division I field hockey teams are allowed to award up to 12 scholarships per team, while Division II teams have a maximum of 6.3 scholarships to allocate across the 23 and 24-athlete rosters respectively.
NCAA Division III Scholarships
Though Division III schools do not offer athletic scholarships, they provide other forms of financial aid, such as academic scholarships, need-based grants, and work-study programs. Despite the lack of athletic scholarships, Division III field hockey programs are still competitive and offer a high level of play, making them attractive options for many student-athletes.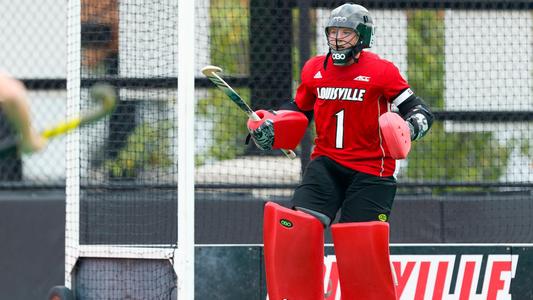 NAIA and NJCAA Scholarships
Unlike NJCAA schools, NAIA schools do provide athletic scholarships for field hockey players. Junior and community colleges offer alternatives to athletic funding, like need-based aid and academic scholarship funding to bridge the gap for their student-athletes. The number of scholarships varies from school to school, and the competition for these scholarships can be intense. Despite being governed by different associations as the NCAA programs, NAIA and NJCAA schools can often be a steppingstone for athletes who aspire to transition into the higher level NCAA teams due to the competitiveness of the conferences and high level of coaching.
The Benefits of College Field Hockey Scholarships
Earning a field hockey scholarship offers numerous advantages beyond financial assistance. It provides athletes with an opportunity to play at a highly competitive level, receive top-notch coaching, and represent their college on a national stage. Additionally, college athletes often develop valuable life skills, such as time management, leadership, and teamwork, which benefit them both on and off the field.
US college field hockey scholarships present an exciting pathway for talented athletes to pursue their passion for the sport while obtaining a higher education. With a growing number of opportunities at different levels of collegiate play, student-athletes have a range of choices to explore. By balancing academic excellence with athletic achievements, aspiring field hockey players can increase their chances of securing these coveted scholarships and take their skills to the next level.
Success stories
With the recent influx of high-level talent into the sport, it's no surprise that some of the most recognisable athletes in the world cut their teeth in the US collegiate system.
Wake Forest University alumni and two-time Pan American games gold medalist, Lauren Crandall captained the USA National Field Hockey Team for 4 years, leading them to the 2012 and 2016 Olympic Games, alongside University of Virginia alum, Michelle Vittesse and University of Connecticut star, Melissa González.
Amongst FirstPoint USA's long list of successful alumni, our very own Ayeisha McFerran is widely regarded as one of the very best players to ever grace US college field hockey, with the Irish International graduating from the University of Louisville, where she was named a four-time All-American before shining at the 2018 World Cup and was named goalkeeper of the tournament in dazzling fashion as the Irish team secured a silver medal in London.
FirstPoint USA Scottish alumni duo Imogen Davies and Maddie Cleat also took the US college field hockey scene by storm, with Imogen captaining Yale's Ivy League team for multiple seasons, and Maddie establishing herself as one of the most prolific forwards in Cal Berkeley's rich history within the sport.
For more information on the life-changing opportunities for young men and women that an athletic scholarship in the USA can provide, why not get in touch with one of our specialist sports consultants today: Sports Scholarships | FirstPoint USA | FirstPoint USA
---
FirstPoint USA is an international scouting service, providing recruitment services to hundreds of NCAA, NAIA, and NJCAA member institutions seeking to identify the very best in overseas talent, both male and female.
The company was founded in 2001 by former University of Cincinnati All-American and Hall of Fame inductee, Andrew Kean, and evaluates over 100,000 prospective student-athletes, competing in over 20 different sports, across 187 countries each year.