Budapest Bound
Collegiate Track and Field Athletes from across the World will represent their home nations at the World Athletics Championships running 19-27th August in Budapest. This follows the 2022 World Championships in Oregon where 363 competing athletes representing 71 counties had been part of a US University Track and Field program.
Amongst the select squads heading to the World Championships, some key names from college athletics stand out as potential medal-winners:
Rhasidat Adeleke, 20 (Ireland) – 200m, 400m
The Irishwoman who has just turned professional signing for Nike after 3 years at University of Texas is one to watch in the one-lap event. While she is also entered over 200m, Adeleke ranks as the fourth-fastest woman in the world over 400m this year, clocking 49.20 seconds in June to win the NCAA title. With world leader Sydney McLaughlin-Levrone a late withdrawal through injury, a repeat of that performance could see Adeleke in the mix for the medals.
Mykolas Alekna, 20 (Lithuania)- Discus
The University of California, Berkley athlete already has a World Silver medal to his name after an outstanding 2022 season. Alekna became the youngest discus thrower in history to throw beyond 70 metres this year, moving up to 18th on the world all-time list with his new best of 71.00 m, a European U23 record.
Julien Alfred, 22 (St Lucia) –100m, 200m
The Caribbean island nation of Saint Lucia has never won a World Athletics Championships medal. Alfred is well-placed to change that this year. The 22-year-old, already the 2023 NCAA collegiate champion for the University of Texas in both women's sprint events, is also the fifth-fastest woman over 100m (10.83) and third-fastest over 200m (21.91, her personal best) in 2023. The time is ripe for St Lucia to finally make it onto a Worlds podium.
Amongst the best represented University Track and Field programs at this year's World Championships will be the University of Florida's Gators. 18 current and former Gators have been selected by their national teams including the USA, Japan, Netherlands, Norway, and Liberia. Amongst them is Heptathlete Anna Hall who signed with Adidas in 2022. Hall now a professional athlete but still training under Mike Holoway and attending classes at the University will have a realistic shot at the podium. Hall won the US championships this year.
Another hugely successful program in 2023 has been the University of Washington's Track and Field. 10 of their 2023 athletes will compete on the world stage representing Great Britain Ireland, Panama, USA, Canada, Australia, and New Zealand. Lining up for Ireland will be Sophie O'Sullivan European U23 1500m Champion and Brian Fay. Fay from Dublin broke the Irish 5000m record in July to qualify for this year's world championships and next year's Olympics.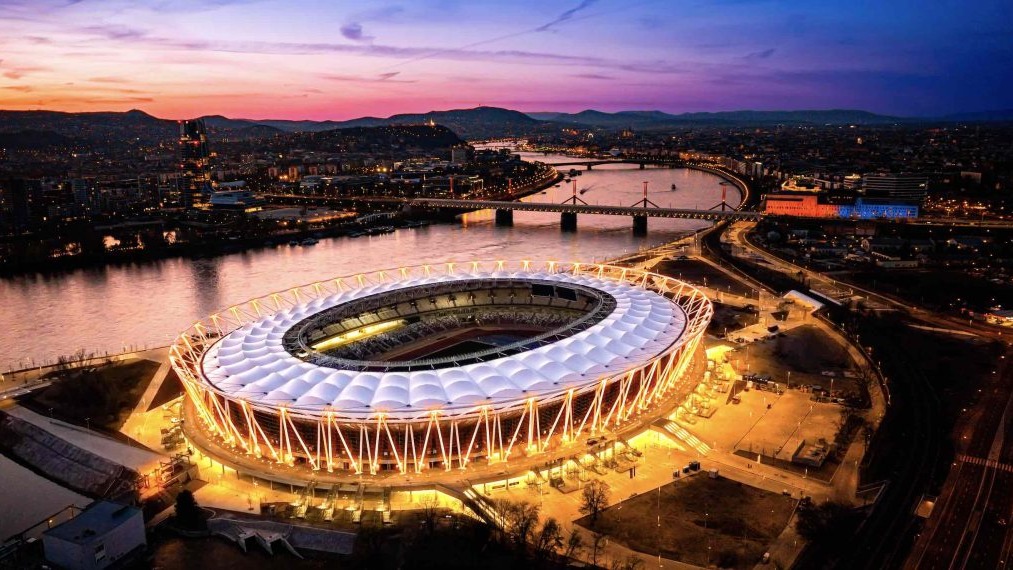 Great Britain is also a nation that will benefit from a number of the athletes returning from their US universities this summer to join the team. Amongst them is Hammer thrower Anna Purchase, University of California, Berkeley. 400m specialist Amber Anning joins Great Britain's 4x400m relay team with a best of 50.68 set this year for the University of Arkansas. She won indoor gold in 2023 as part of their relay team and should feature in the starting lineup.
FirstPoint USA's Associate Director of Athletics Laura Kerr commented; "The collegiate system can provide a world-class training environment propelling athletes to global competition. With indoor and outdoor facilities and full-time professional coaches, many nations now recognize the huge benefits of the US pathway for student-athletes making their junior to senior transition."
To discuss your Track & Field scholarship opportunities; laura.kerr@firstpointusa.com
---
FirstPoint USA is an international scouting service, providing recruitment services to thousands of high school and college programs, including NCAA, NAIA, and NJCAA member institutions seeking to identify the very best in overseas talent, both male and female.
The company was founded in 2001 by former University of Cincinnati All-American and Hall of Fame inductee, Andrew Kean, and evaluates over 100,000 prospective student-athletes, competing in over 20 different sports, across 187 countries each year.