We're delighted to announce that FirstPoint USA will be across the pond this week, to attend both the United Soccer Coaches Convention, and the USA Rugby National Development Summit.
The 2019 USC Convention will take place from the 9th-13th January, in Chicago, and the FirstPoint USA Team are thrilled to once again be in attendance. FirstPoint USA's COO, James Mason, Events Manager, Kenny Brannigan, and Clearing and Promotions Team, Craig Hughes, Gary McDonald and Kris O'Neil, will be in attendance at the event.
The annual convention, known as 'The World's Largest Annual Gathering of Soccer Coaches', attracts more than 12,000 attendees from across all NCAA, NJCAA and NAIA divisions. Across the 5-day event, there will be live field demonstrations and lecture sessions, networking socials, coaching diploma training classes, and a large, soccer-only trade show.
Clearing and Promotions Consultant, Craig Hughes, has stated, "I'm looking forward to attending the United Soccer Coaches Convention this week in Chicago. It is a fantastic opportunity for myself and FirstPoint USA's Clearing and Promotions Team, to meet face-to-face with various collegiate coaches from all levels, interested in recruiting international soccer players for 2019-2021 seasons."
Whilst in the US, we are thrilled to also have the opportunity to attend the USA Rugby 2019 National Development Summit in Houston, Texas, from 11th-13th January.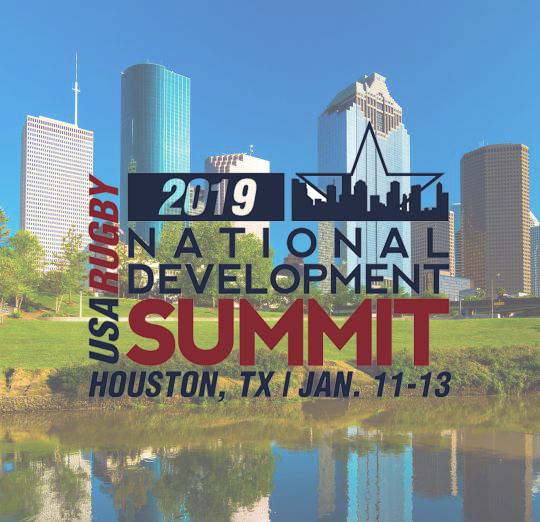 Across the 3-day event, FirstPoint USA's Head of Rugby, Martin Lavelle, will be meeting with US collegiate rugby coaches to discuss their international recruiting requirements for the 2019, 2020 and 2021 seasons.
With regards to attending the event, Martin Lavelle has said, "I am really looking forward to attending my first National Development Summit and meeting a lot of the coaches I have been communicating with. With rugby now fully professional in the States, it's growing rapidly which is leading to new conferences and college teams being formed. Having the opportunity to meet with the coaches, and those involved in the expansion of rugby in the US, will help to keep FirstPoint on the front foot. The event is looking to be packed with coaches, a number of which I have already arranged meetings with, as well as and also having arranged numerous visits to college campuses in the area. The event as a whole will be a great experience for myself and I am excited to be attending."