We're thrilled to welcome soccer player, Katelyn Devine, to the #FirstPointFamily!
We recently caught up with Katelyn, following her signing with us, to get to know more about her sporting background, reasons for wishing to pursue a sports scholarship in the States and what she is most looking forward to upon beginning her life as a scholar-athlete.
Katelyn started playing football when she was eight years old, with her first club being Celtic Football Club's U9's. Katelyn progressed within Celtic for the next four years, before moving into her local team Glasgow Girls at U15s level. It was within Glasgow Girls that she went on to win both 15s & 17s league winners medals. Following on from these wins, Katelyn was then asked to sign for Glasgow City, which is a team that she had always wished to play for. Just this year Glasgow City U15s National Performance team won the league, which is one of the most decorative leagues at Katelyn's level.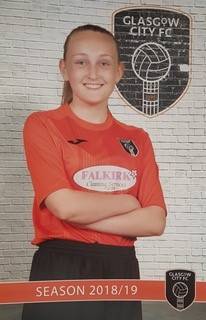 With this lengthy sporting career behind her, we asked Katelyn to tell us about her favourite sporting memory to date. She stated, "I would have to say winning the SHAAP National Performance League as this is the toughest league in Scotland with some great teams such as Celtic, Rangers, Hibernian and many more."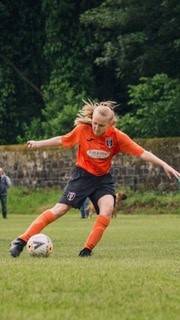 Katelyn tells us that she decided to pursue a scholarship to the US as the opportunities in America are superior to those here in the UK, especially in regard to women's football, as the standards are exceptionally higher.
Finally, we asked Katelyn what she is most looking forward to in her journey as a scholar-athlete in America, to which she replied: "I am looking forward to playing football at a higher level and also gaining a degree in Sports Science. I am also looking forward to meeting new people and making new friendships with people who have the same interests and passions for football."
We'd like to thank Katelyn for catching up with us, keep an eye on our social media platforms to stay up to date on her scholarship journey to the US!
Facebook, Twitter, Instagram & LinkedIn
Feeling inspired? Apply to FirstPoint USA today!