FirstPoint USA welcomes former student-athlete, coach, and NCAA Eligibility Center Associate Director Tim Lewis to our Advisory Board.
Tim brings a unique experience and perspective to our collegiate athletics team, having worked within the NCAA Eligibility Center to build and develop relationships across the entire spectrum of collegiate athletics, including student-athletes, parents, coaches, professional leagues and various communities within the NCAA organisation.
Working within the Eligibility Center, the NCAA's unit tasked with evaluating and bridging the gaps to provide a wider net of opportunity to prospective student-athletes, Tim's responsibility included building education and awareness around the initial eligibility criteria set out by the NCAA and how young people can navigate those to give themselves the best chance of success.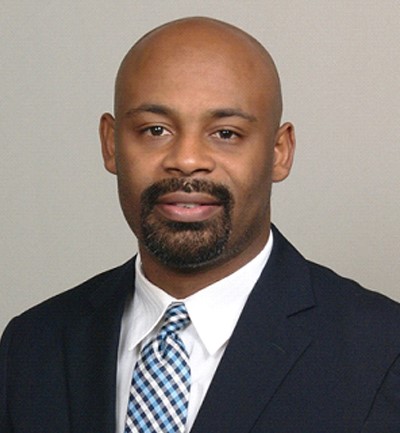 Tim played basketball at Shelton State Community College and Jacksonville State University. Prior to his arrival at the NCAA, Tim previously worked as part of the coaching staff at The University of Alabama and Shelton State. He has been an integral part of five Conference Championship teams and has coached 6 All-American and more than 30 All-Conference athletes.
FirstPoint USA Founder and CEO, Andrew Keane explained the importance of Tim's role in strengthening the company's knowledge and understanding of the eligibility criteria set out by the NCAA;
"Being able to lean on Tim's experience and knowledge of the organisation that not only sets out the eligibility criteria for student-athletes and colleges but regulates and enforces that legislation, allows us to provide an even more water-tight service to our clients and partner institutions."
---

FirstPoint USA is an international scouting service, providing recruitment services to hundreds of NCAA, NAIA, and NJCAA member institutions seeking to identify the very best in overseas talent.
The company was founded in 2001 by former University of Cincinnati All-American and Hall of Fame inductee, Andrew Kean, and evaluates over 100,000 prospective student-athletes, competing in 30 different sports, across 187 countries each year.
Tim Lewis' addition is the latest move by the business to strengthen its position in US collegiate athletics.
The company seeks to expand its network of university partners across all divisions and in doing so, FirstPoint will increase each institution's reach internationally, identifying athletic talent whilst guiding college programs through the complexities of international compliance and recruitment.
Similarly, FirstPoint will offer support to colleges seeking to harness college athletics to boost international enrolment numbers.