FirstPoint USA are delighted to announce the arrival of former LSU Director of Athletics Joe Alleva in an Executive Consultant working with our Advisory Board.
Joe joins FirstPoint at an exciting time of exponential growth to focus on our building and developing our partnerships within the US collegiate athletics community and as one of the most fundamentally incremental minds in division-1 collegiate athletics over the past few decades, Joe brings a host of experience and expertise to our already talent-stacked team.
As part of our executive advisory board, Joe will work closely with our US Partnerships team to extend our network of partner institutions and expand the life-changing opportunities we provide to current and prospective athletes to take their athletic, personal and academic development to the next level.
In April 2008, Alleva was appointed as LSU's Director of Athletics following a successful 28-year tenure with Duke University which saw the Blue Devils win six NCAA National Championships, 44 ACC Championships, and earning over 140 high-profile athletes All-American recognition.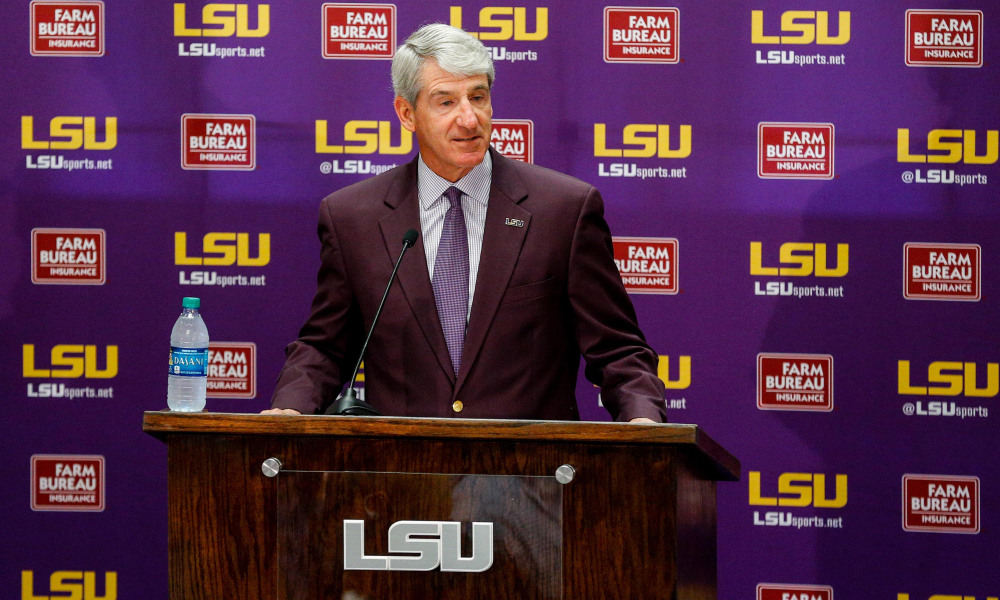 As the first-ever member of staff at LSU to hold both the Director of Athletics and Vice-Chancellor titles, Joe took his long and storied history of success across state lines to Baton Rouge where under his tutelage, the University's distinguished football program racked up a monumental 105 victories and five 10-win seasons in the SEC, including an appearance in a bowl game in each of his 11 seasons at the helm.
Away from the gridiron and on to the batting field, the LSU Tigers Baseball Team took down the Texas Longhorns in Nebraska to secure their 6th National Championship in 2009, and the first since the year 2000 - but LSU's sporting recognition under Joe Alleva extends far beyond simply football and baseball. LSU also secured the 2015 Men's National Golf Championship, two Sweet-16 appearances for the women's basketball team, six Super-Six appearances for the LSU gymnastics squad, four World Series appearances for the university's softball team, and a combined 19 NCAA top-5 finishes for both the men's and women's indoor and outdoor track and field teams.
FirstPoint USA Founder and CEO, Andrew Kean believes Joe's addition further elevates the company's position within the top level of collegiate sport in the US:

"Having a former Athletic Director of Joe's stature on our advisory board who's worked within the very highest level of collegiate sport is going to be a huge asset for us to have at our disposal. His experience in not only leading Division 1 NCAA athletic programs like that of Duke and LSU but being at the forefront of their national success gives us a real competitive edge in our commitment to expanding the opportunities we provide to all of our student-athletes across the globe."
---
FirstPoint USA is an international scouting service, providing recruitment services to hundreds of NCAA, NAIA, and NJCAA member institutions seeking to identify the very best in overseas talent.
The company was founded in 2001 by former University of Cincinnati All-American and Hall of Fame inductee, Andrew Kean, and evaluates over 100,000 prospective student-athletes, competing in 30 different sports, across 187 countries each year.
Joe Alleva's addition is the latest move by the business to strengthen its position in US collegiate athletics.
The company seeks to expand its network of university partners across all divisions and in doing so, FirstPoint will increase each institution's reach internationally, identifying athletic talent whilst guiding college programs through the complexities of international compliance and recruitment.
Similarly, FirstPoint will offer support to colleges seeking to harness college athletics to boost international enrolment numbers.