FirstPoint USA is delighted to announce the arrival of Kirsten Lawrence and Spencer Brown as part of our most recent recruitment intake to expand our specialist client-facing talent management team.
Both successful FirstPoint alum in their own right, Kirsten and Spencer join our Talent Management team already stacked with experienced former collegiate student-athletes to widen our service offering to current and prospective clients working to fulfil their dreams in the USA.
A 2004 Conference Champion with Campbell University women's soccer team and a well-deserved spot on the Atlantic Sun All-Academic Team, Kirsten brings with her a wealth of experience in both the athletic and academic side of scholarships in the United States and believes that her own adventure overseas will allow her to better advise and support future FirstPoint athletes.
"I still remember going through the placement process and the role that FirstPoint played in guiding me through that step-by-step and helping keep the stress levels low as it is a big decision to make. I think seeing it from both sides absolutely will help me in this role as I literally have been there and lived it myself"
"I'm confident that my experience as a student-athlete, coach, and academic advisor will give me plenty of perspective on the different ways I can help the clients through their own process. ".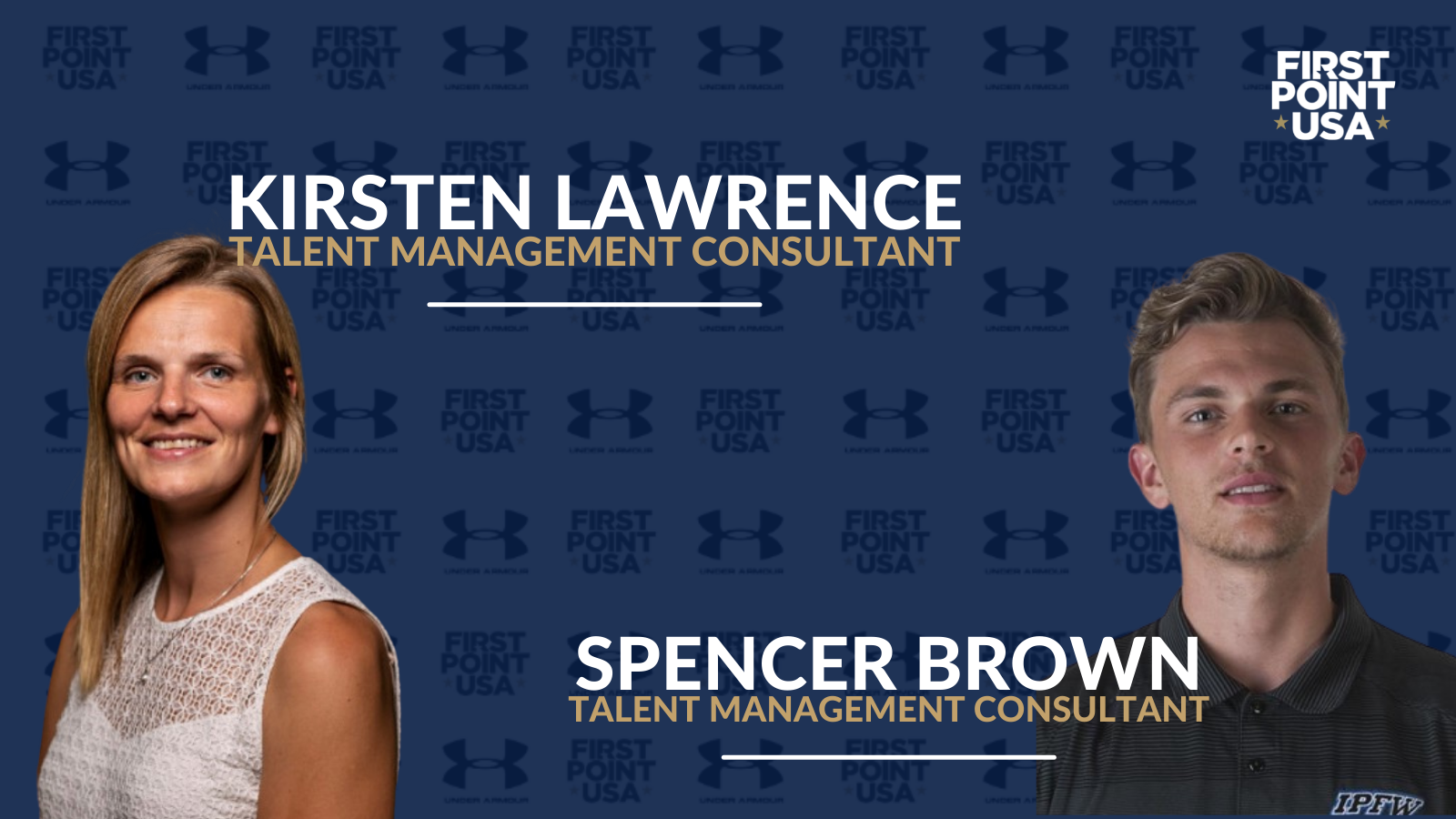 Spencer was a leading 4-year starter for the Purdue University Fort Wayne men's soccer team and was a crucial part of the winningest team in the Mastodon's NCAA D1 era.
Through his experience as a D1 student-athlete, Spencer hopes to reconnect with the world of US college athletics and build close relationships with the next generation of FirstPoint athletes.
"I have a lot of gratitude for FirstPoint and the part they played in making my own scholarship dream a reality. It's a company that is constantly evolving and I saw it as a great opportunity to reconnect with the world of US College athletics. I think being a former client will allow me to pass on valuable insights to our athletes preparing for their journey to the States".
FirstPoint USA founder & CEO Andrew Kean attributed the great relationships the company and its staff have with current and former clients to being able to seamlessly transition student-athlete alum into our growing talent management team:

"It's fantastic to have Kirsten and Spencer join our talent management team. They obviously have a fantastic story to tell from their own journey to the US, so being able to pass on that knowledge to our future athletes is invaluable.
They'll be working alongside like-minded individuals with a similar experience to themselves, so I imagine they'll settle in very quickly and hit the ground running like the rest of the guys before them".
Kirsten and Spencer join FirstPoint at an incredibly exciting time as we continue to expand our specialist talent management team and provide our student-athletes with the very best support before, throughout, and after their scholarship journey in the USA.