With another highly anticipated and electrifying college basketball season just a few weeks away, we've got a handy guide on the best places to watch college hoops live, in person across the United States.
Allen Fieldhouse – Lawrence, Kansas (University of Kansas)
The University of Kansas' Allen Fieldhouse boasts one of the very best atmospheres in all of college sports. The fondly named "Cathedral of Basketball" is a 16,300-capacity indoor arena that is home to both the men's and women's Jayhawk teams with a deep-rooted history across the sport.

The noise inside the Allen Fieldhouse is so loud, in fact, it broke the Guinness World Record for loudest roar on 13th February 2017 in a game against West Virginia University's Mountaineers men's basketball team and has become a fortress of home court advantage since it was built in the mid-1950s, with Kansas teams losing just over 100 of their games here in the past 60+ years. They're also the current reigning NCAA Tournament Champions, having beat UNC in April 2022.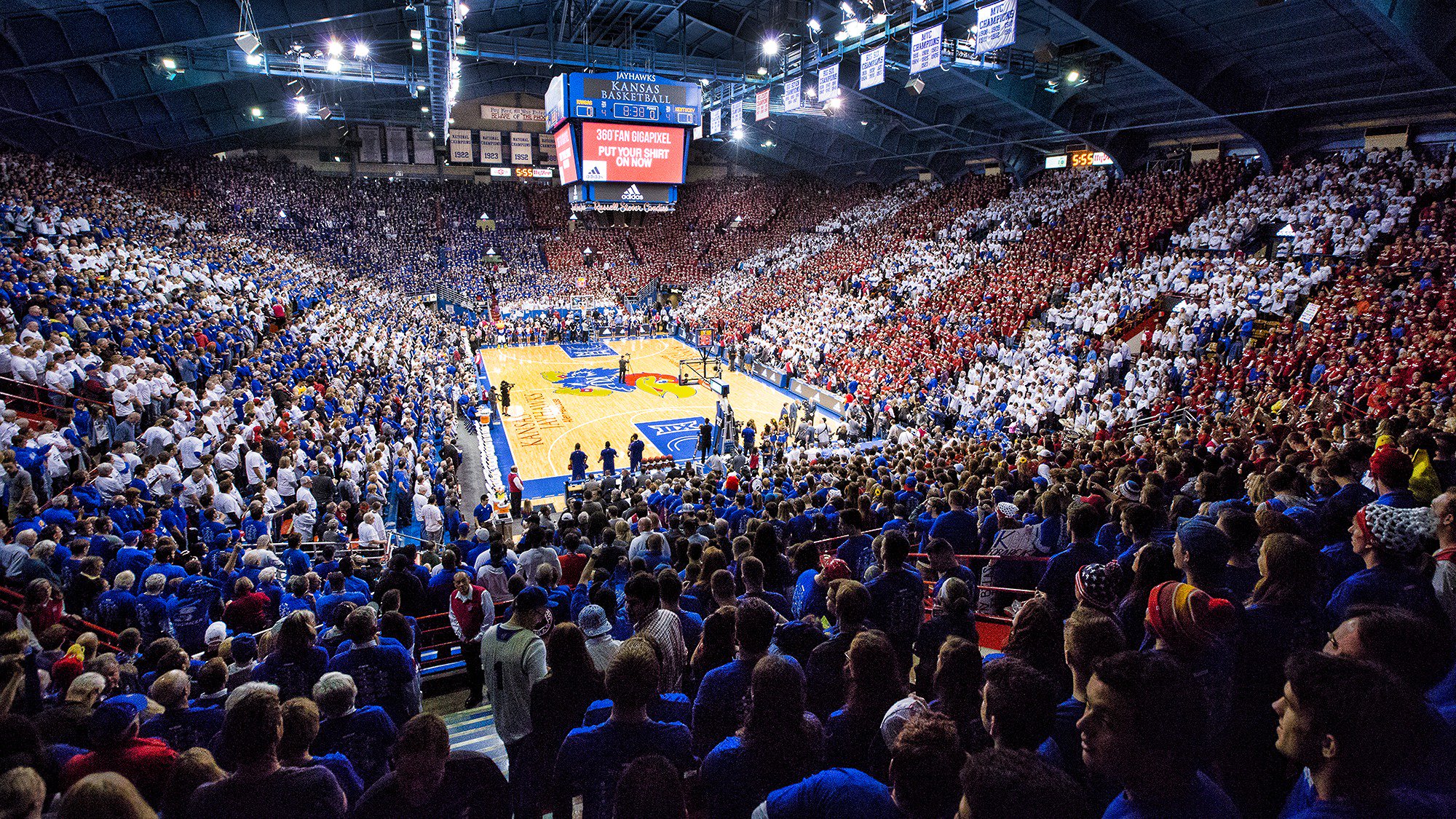 Cameron Indoor Stadium – Durham, North Carolina (Duke University)
Duke University has become the premier basketball program in the US collegiate system over the past 20 years under recently retired coaching legend, Mike Krzyzewski, and features one of the most hardcore and dedicated fanbases in all of college basketball.

The 1,200-capacity student section, home to the "Cameron Crazies", is notorious for creating a raucous atmosphere and has often been credited with being the "sixth man" on the court thanks to the impact it can have on opposing teams. Like Kansas, Duke often features multiple of the top player prospects in the world at any given time, so it's easy to understand why they sell out every home game.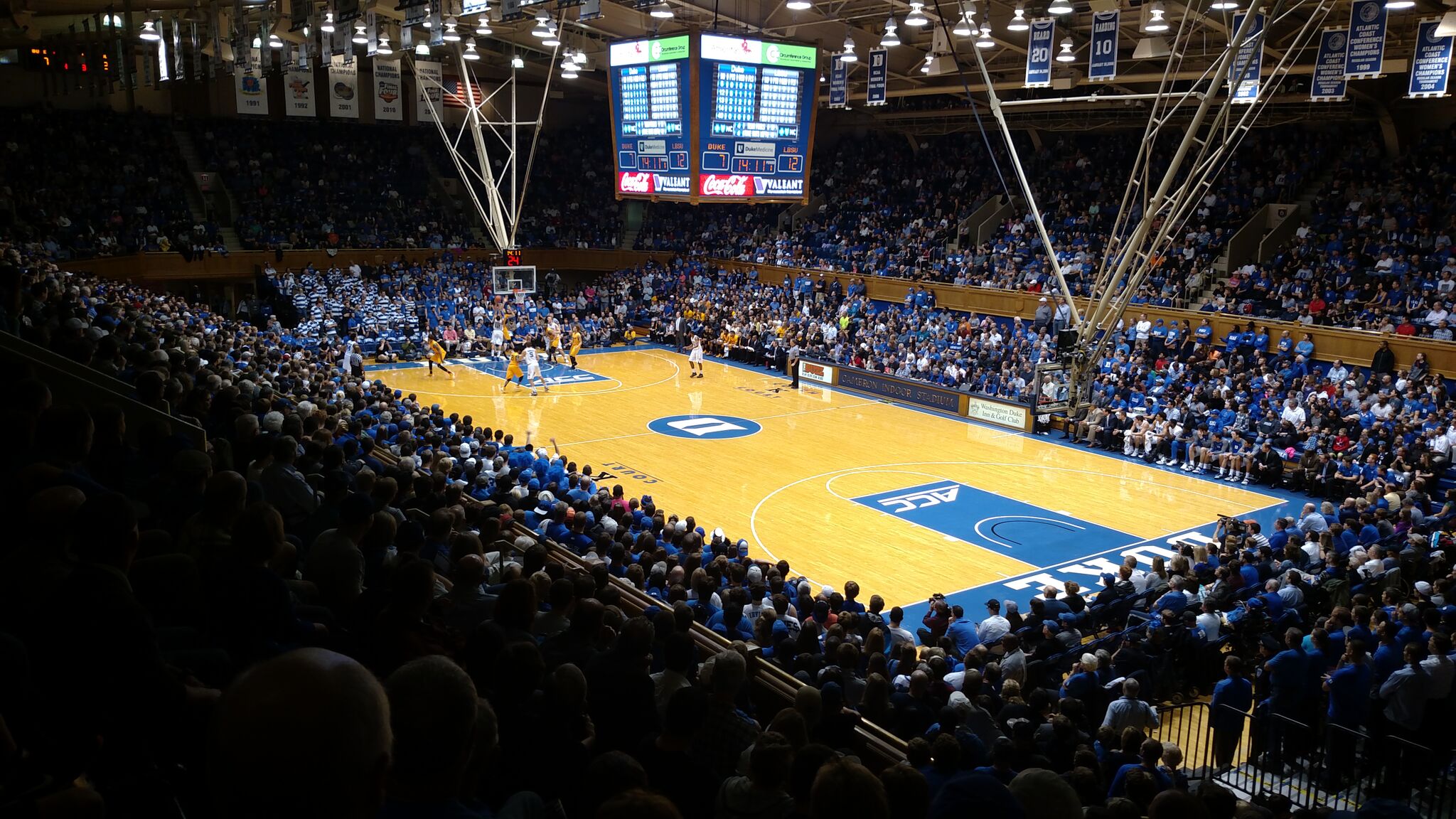 McCarthey Athletic Center – Spokane, Washington (Gonzaga University)

Despite playing in the smallest arena on the list, the Gonzaga Bulldogs have become a formidable force at home in recent seasons, going 21-0 for both men's and women's games in the 2020-21 season.

McCarthey Athletic Center, nicknamed "The Kennel" is a 6,000-capacity indoor arena that opened in 2004 and has some of the very best fans in the entire division, with pre-covid consecutive sell-out records of over 250 straight home games.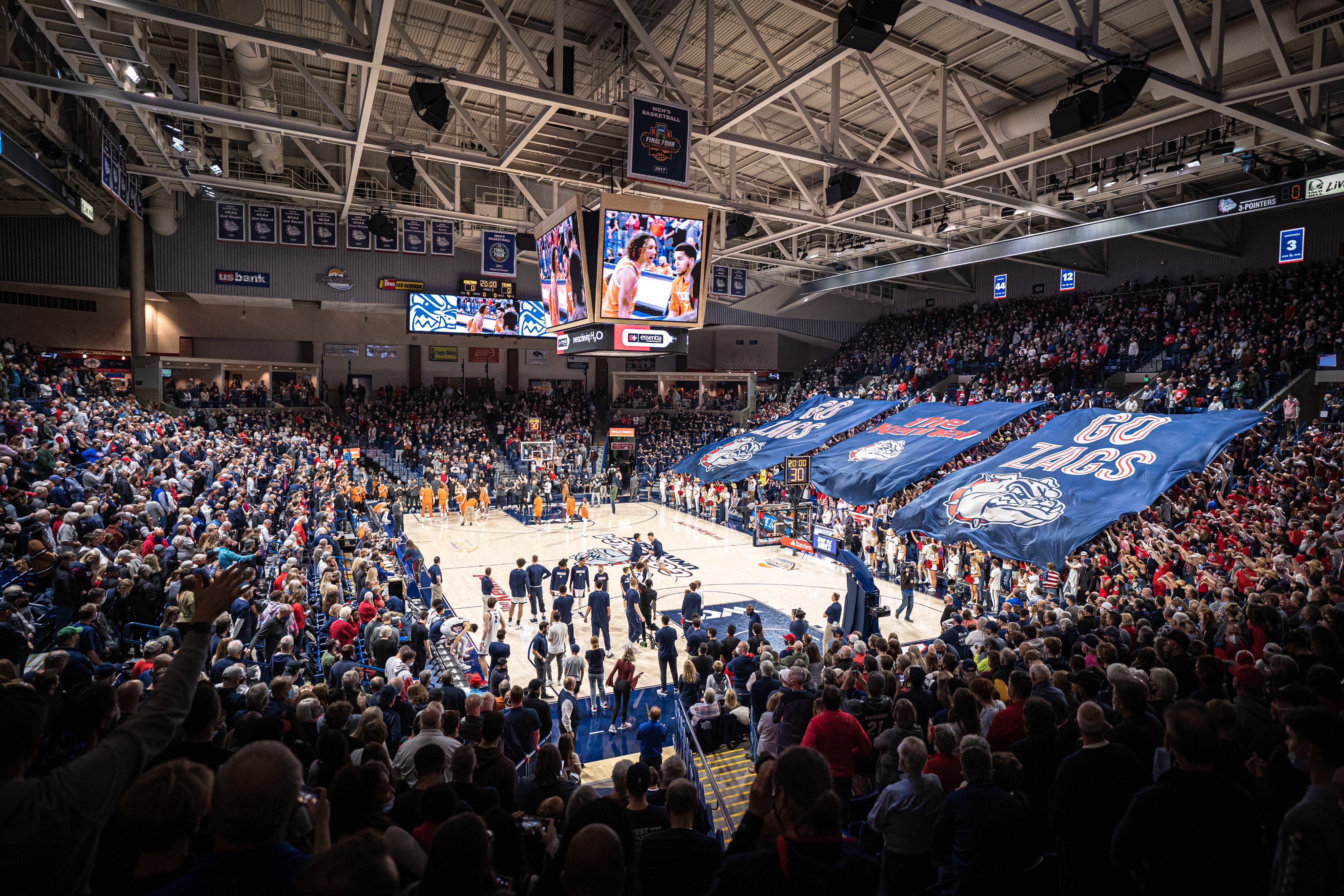 Mackey Arena - West Lafayette, Indiana (Purdue University)

Mackey Arena's unique curved ceiling on top of the 14,800-capacity coliseum is perfectly designed to insulate the deafening cheers of Purdue University basketball's loyal fanbase and bears a subtle visual resemblance of New York's famous Madison Square Garden. Mackey Arena has also been consistently voted amongst the very best arenas in the United States for watching sports.

Constructed in 1967 and renovated in 2012, Mackey Arena can hold its own with any of the other Big Ten teams in the conference and have recently announced another round of renovations to take place in 2023, with a $6.7 million fund having been donated for the work.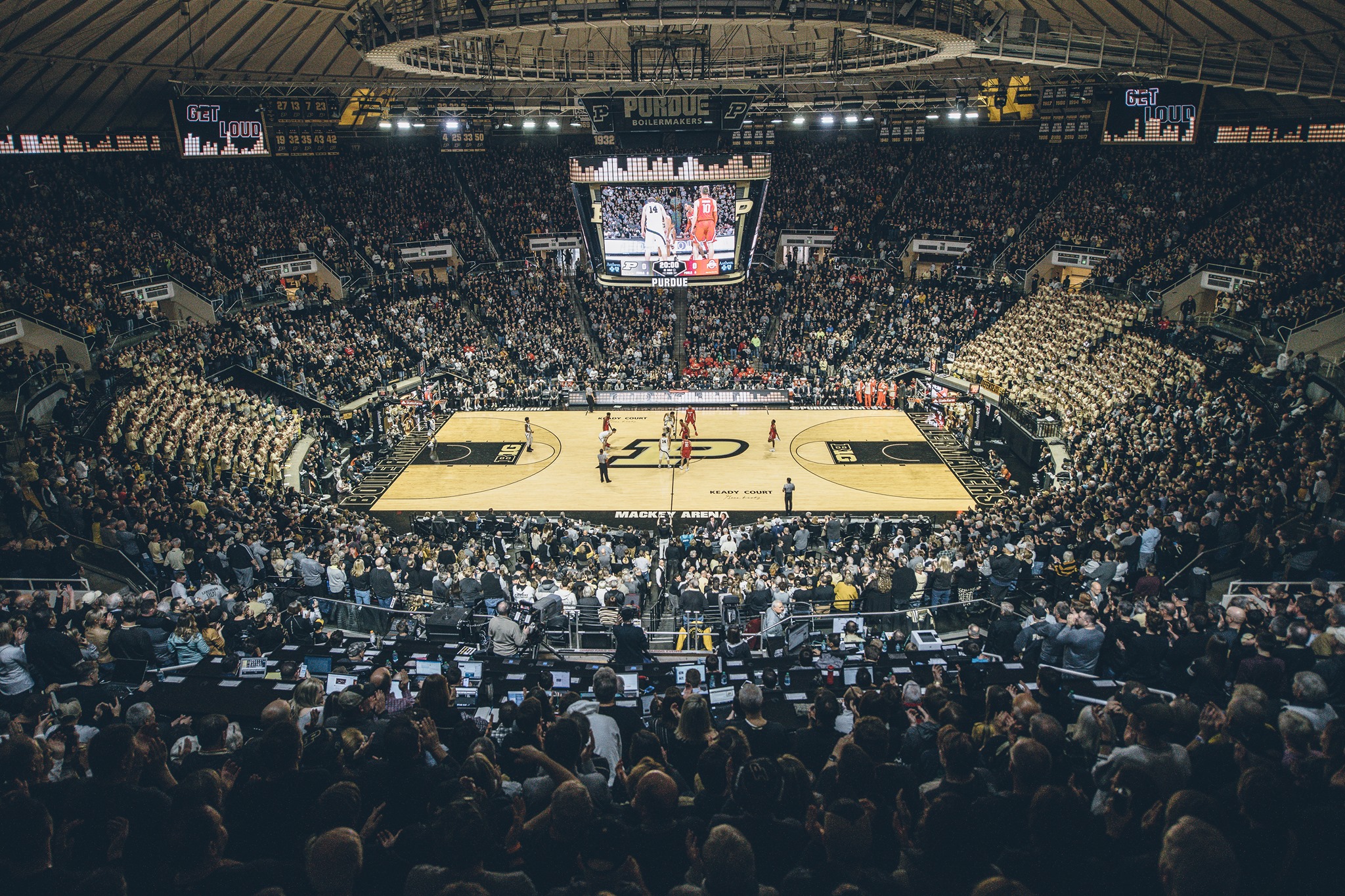 Securing a basketball scholarship with FirstPoint USA
As the world's leading sports scholarship consultancy, we have over 20 years of experience in recruiting and placing basketball players in some of the top programs in the United States, and through close-working strategic partnerships, our vast international scouting network is perfectly equipped to onboard the very best talent.
FirstPoint USA has a dedicated team of specialist talent management consultants who have assisted thousands of young athletes to propel their athletic and academic careers through successful partnerships with top U.S institutions. In addition to this, we also have robust processes and support tools in place to help you understand the intricacies of your scholarship options, so we're with you every step of the way.
For more information on the life-changing opportunities for young men and women that a basketball scholarship in the USA can provide, why not schedule a call with one of our specialist consultants today.
---
FirstPoint USA is an international scouting service, providing recruitment services to hundreds of NCAA, NAIA, and NJCAA member institutions seeking to identify the very best in overseas talent, both male and female.
The company was founded in 2001 by former University of Cincinnati All-American and Hall of Fame inductee, Andrew Kean, and evaluates over 100,000 prospective student-athletes, competing in over 20 different sports, across 187 countries each year.