FirstPoint USA is delighted to announce a new partnership with Tennis West of Scotland as we continue to grow our presence in the sport.
The largest district organisation in Scottish tennis, West of Scotland has a proud track record of developing young talent while supporting its 54 affiliated clubs and more than 5,000 members.
Amongst the assocation's current crop of highly rated players is Scottish junior internationalist Sorcha Caves, who recently joined FirstPoint USA as a client in their class of 2023. Sorcha has represented Scotland at various age groups since she was 10 years old, winning the Four Nations Under-18s tournament earlier this year.
As part of the sponsorship, FirstPoint USA will have a presence at a number of West's major events, including its Junior Open Singles, the British Tour Glasgow, and Junior Open Doubles, with the company logo appearing on players' training and team kit.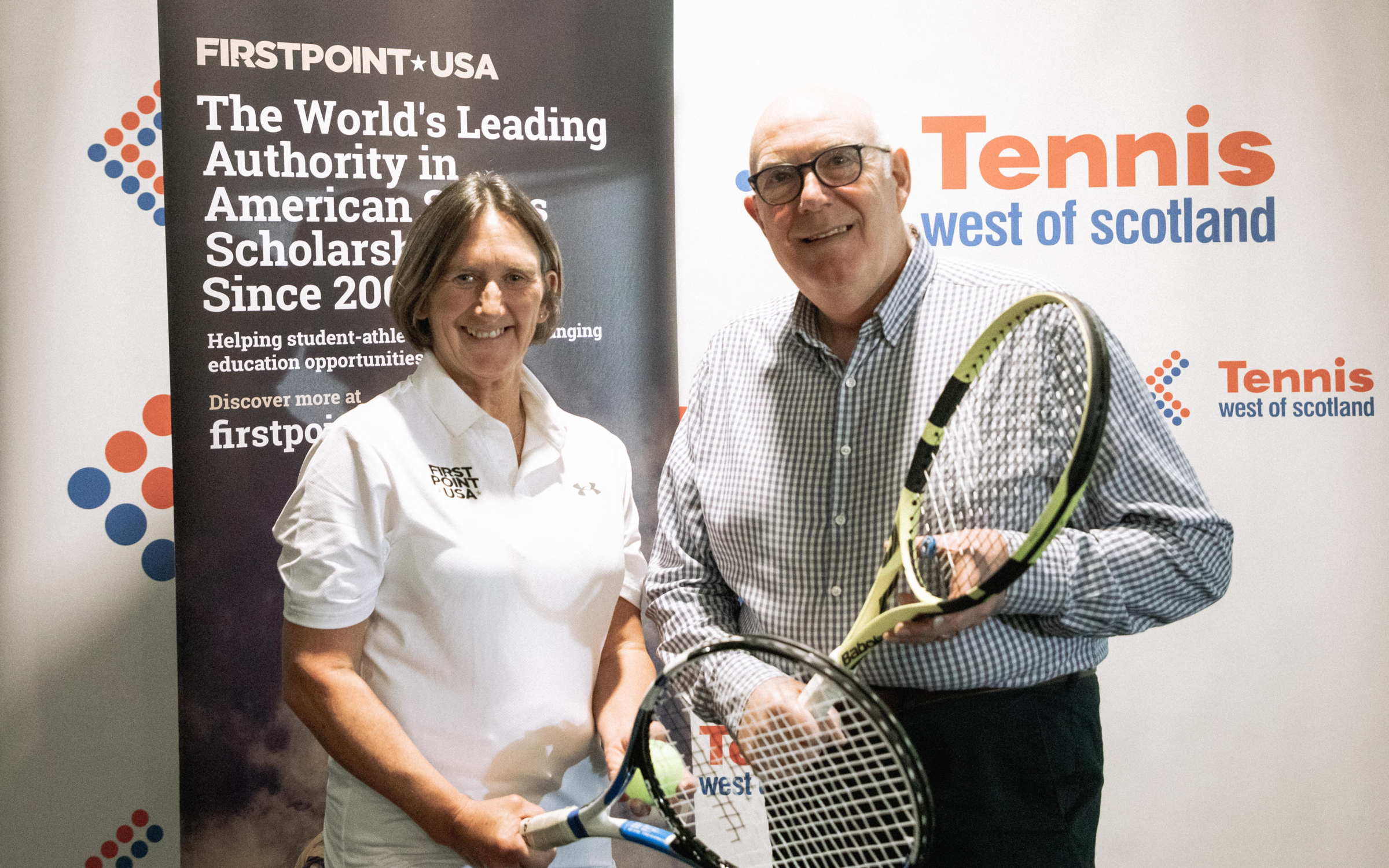 Claire Kinloch Anderson, FirstPoint USA's Head of Tennis, welcomed the new partnership:
"We are very proud to be supporting Tennis West of Scotland throughout the next year, and while our tennis activity is global, it is important to be aligned with sports organisations here in our own local community in Glasgow.
"West of Scotland have demonstrated their commitment to developing talent and supporting young players, which is aligned to our own ethos, and we are looking forward to helping any players who have an interest in taking their careers to the next level by playing and studying in the USA. There are some great opportunities out in the States for young tennis players and through our partnership we aim to raise awareness and provide education to those families who might be considering this route."
Tennis West of Scotland Executive Director John Stevenson said:
"We are thrilled to have FirstPoint USA on board as our partners and the announcement comes as a great boost to the organisation. It's great to have a partnership with a company who are so committed to supporting young athletes and providing opportunities to young people who want to fulfil their potential on both a sporting and academic front."
"FirstPoint's investment will help us further grow our junior events and training programmes and we are excited to be working with Claire and the team to make the partnership a success."
The partnership was announced at last night's Tennis West of Scotland Awards, which took place at Scotstoun Stadium in Glasgow.