Having a strong personal brand has always been important for professional athletes for a number of reasons. First and foremost, a strong personal brand can help athletes differentiate themselves from their competitors in a crowded market and establish themselves as one of the leading lights in their respective sport. For college athletes, however, this concept has drastically risen in prominence over the past year with the introduction of the Name, Image, and Likeness policy allowing student-athletes to profit from their rights to publicity for the first time ever, without compromising their eligibility status.
Below are ten key hints and tips for college athletes looking to better utilise their online profiles and maximise their social media presence for potential NIL activity:
One
Develop a clear and consistent visual identity for your social media and online brand, including a high-quality profile picture and cover photo that reflects the image you wish to portray. The media team at your college or university will likely have visual assets that you can use to get started.
Two
Create engaging and valuable content that aligns with your personal brand and resonates with your target audience. As a student-athlete, you have a unique experience and perspective to share with the world, so use that platform to show people what life is like on and off campus.
Three
Be authentic and transparent in your interactions and communication on social media and strive to build genuine relationships with your followers. People follow the star athlete, but fans relate to the human being, so take the time to respond to messages and comments, interact with other athletes and support like-minded content creators.
Four
Utilize hashtags and other tools to increase the visibility of your content and make it easier for people to discover and engage with your brand. All social media platforms provide excellent guidance on how to maximise your reach and optimise each post.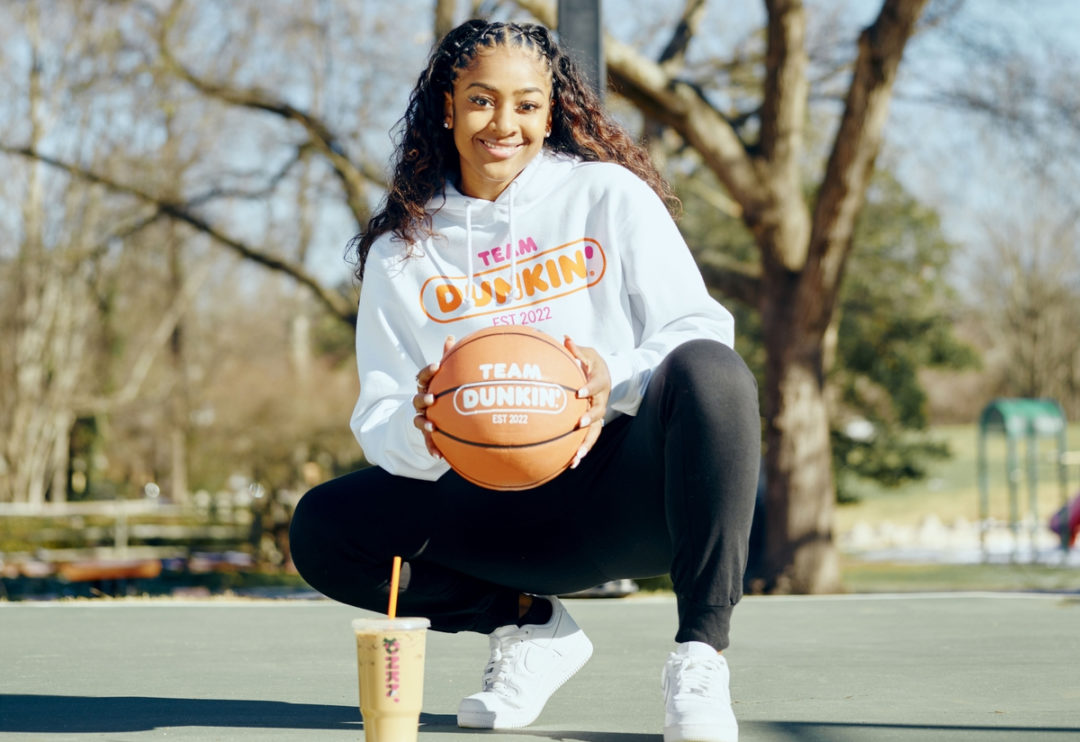 Five
Use analytics and other tools to track your performance and measure the success of your social media strategy and make adjustments as needed. You can learn a lot about your audience and what content they consume the most effectively – this is something businesses will value when it comes time to discuss promotional activity.
Six
Collaborate with other athletes, influencers, and brands on social media to expand your reach and increase the visibility of your personal brand. Like businesses – other influencers will have ready-made audiences, so figure out which sub-communities you want to engage with and evaluate some potential cross-platform collaboration opportunities.
Seven
Stay up to date with the latest trends and developments in social media, and experiment with new features and platforms to keep your brand fresh and relevant. Instagram updates its algorithm constantly, as does the likes of Tik Tok and Twitter – so staying on top of any changes will give you a competitive advantage in what will likely be a crowded market.
Eight
Be consistent in your posting and activity on social media and strive to maintain a regular presence to keep your followers engaged and interested. The biggest thing that social media platforms, and your audience will value – is regular posting. Use features like stories and live-streaming to provide real-time updates.
Nine
Be patient and persistent. Remember that building a strong personal brand on social media takes time and effort. Keep working at it and you will see results.
Ten
Immerse yourself into your school's culture. Colleges and universities in the USA have the largest and most dedicated sports fanbases in the world – in some towns, college sport is as important as religion or family, so remember that at all times. You are representing your chosen school and that holds a lot of weight in the industry.
FirstPoint USA has a dedicated team of specialist talent management consultants who have assisted thousands of young athletes to propel their athletic and academic careers through successful partnerships with top U.S. institutions. In addition to this, we also have robust processes and support tools in place to help you understand the intricacies of your scholarship options, so we're with you every step of the way.
For more information on the life-changing opportunities for young men and women that an athletic scholarship in the USA can provide, why not get in touch with one of our specialist sports consultants today: Sports Scholarships | FirstPoint USA | FirstPoint USA
---
FirstPoint USA is an international scouting service, providing recruitment services to hundreds of NCAA, NAIA, and NJCAA member institutions seeking to identify the very best in overseas talent, both male and female.
The company was founded in 2001 by former University of Cincinnati All-American and Hall of Fame inductee, Andrew Kean, and evaluates over 100,000 prospective student-athletes, competing in over 20 different sports, across 187 countries each year.