FirstPoint USA, the world's leading sports scholarship recruitment agency, are helping put young athletes on the fast track to success with their support of a major track and field event in Belfast, Northern Ireland.
The Belfast Irish Milers Meet, which has been awarded World Athletics Continental Tour Challenger Status, today welcomed FirstPoint USA as a premium sponsor for the prestigious event which takes place on Saturday 13 May at the Mary Peters Track.
Attracting talented juniors, seniors, and Olympians from across Europe, the Belfast Irish Milers Meet will be the highest level of competition in track and field on the island of Ireland this year, and will hold a European Athletics Permit. As a premium sponsor, FirstPoint USA will use the event to further raise its profile among the track and field audience, which was boosted last year by the appointment of Laura Kerr as its first-ever Associate Director of Athletics.
Kerr, who competed for Great Britain and Northern Ireland at international level in javelin, held lead roles within Athletics Northern Ireland, helping guide the country to its most successful Commonwealth Games performance in 30 years at Birmingham in 2022. She also brings extensive knowledge and experience of the US collegiate system, having been a student-athlete and coach at McNeese State University in Louisiana.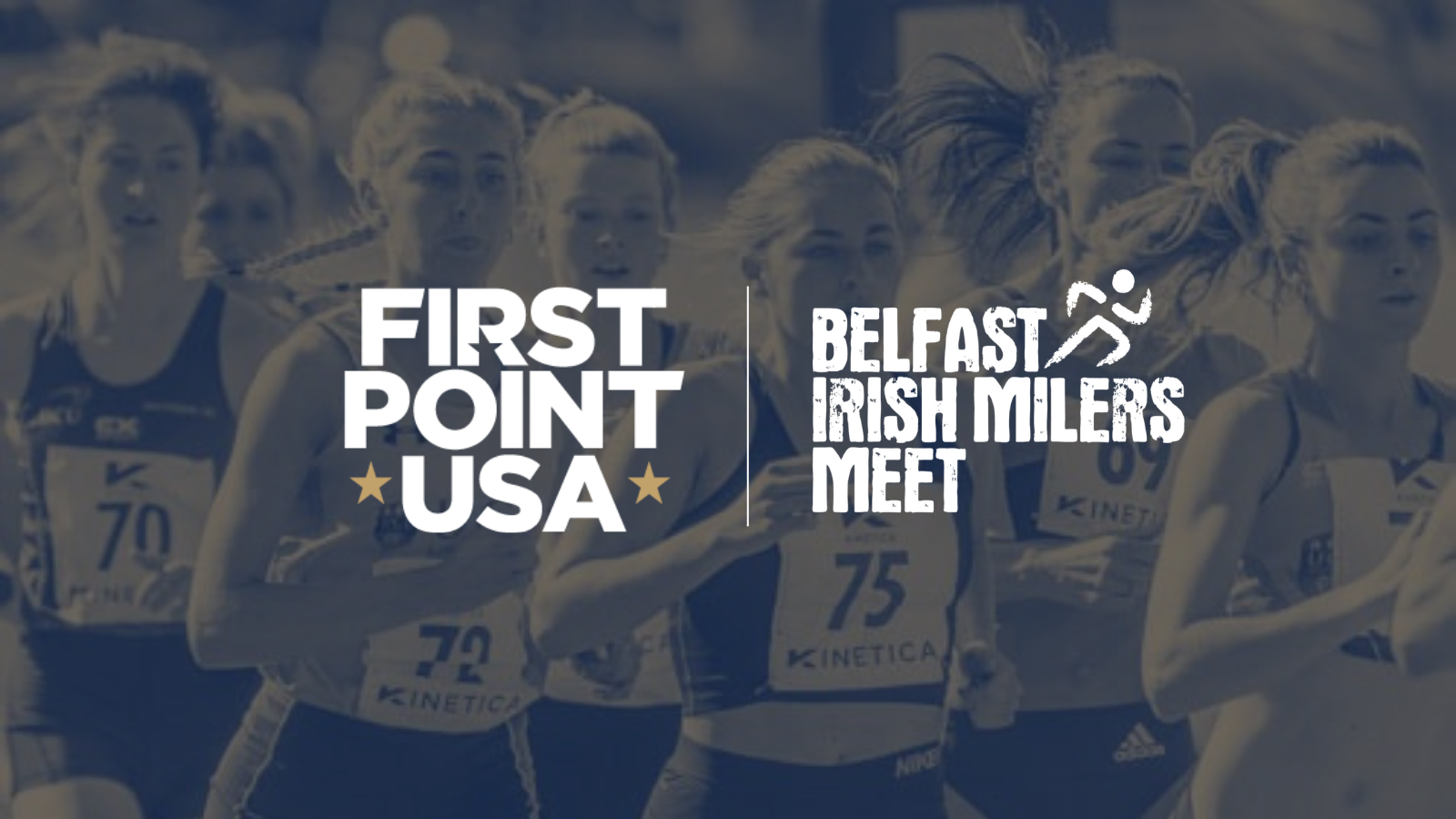 Welcoming the new sponsorship, Meet Director Eamon Christie said:
"FirstPoint USA's sponsorship is another boost for the competition, and we look forward to working with their Associate Director of Athletics Laura Kerr on the day, who will be on hand to provide more information on university scholarship opportunities to young athletes and their parents, as well as presenting the medals.
"I am delighted to have secured World Challenger Tour Status for the competition, which we expect to attract a stellar field for and I'm sure spectators will enjoy a great day out, with attendance free of charge between 12 and 5pm to witness a world-class athletics meet."
Andrew Kean, FirstPoint USA CEO and Founder, added:
"We are excited to be supporting what will be a world-class event in Belfast with many leading young athletes taking part. With Laura coming on board, we have seen a significant increase in interest from prospective track and field athletes looking to take their careers to the next level in the US.
"Universities and colleges in the States offer some of the best facilities in the world, with the opportunity to compete in top level competition on a regular basis, including current Olympians and world champions. Coupled with the academic opportunities on offer, collegiate athletics really is a life-changing experience, which Laura can vouch for from her own time in the US."
Last year's competition saw Louise Shanahan write her name into the record books, posting a time of 1:59:42 to break the Irish 800m record, before one of Great Britain's top young prospects, Ethan Hussey won the men's 1500m ahead of European U20 champion Nick Griggs. The men's 800m featured two of Qatar's leading youngsters from the Aspire Academy, while standout performances in the 2021 event came from Olympians Phil Healy and Alex Bell.
For more information on the Belfast Irish Milers Meet, visit: https://www.facebook.com/belfast.irishmilersmeet/