FirstPoint USA, the world's leading sports scholarship agency, is set to enhance its profile in swimming through an exciting new partnership with Hamilton Aquatics in the UAE which will see it become a sponsor of the upcoming Middle East Open and Junior Championships.
The Middle East Open and Junior Championships is one of the largest in the region on the junior calendar and takes place at the prestigious Hamdan Sports Complex in Dubai from 10th – 12th February. This event attracts some of the strongest and most determined competitors and teams from all over the world. The Middle East Open and Junior Championships is the flagship event in the Hamilton Aquatics competition calendar and is expected to draw in a significant crowd at the world class venue.
Hamilton Aquatics is the leading Aquatics provider in the Middle East region with over 30 locations in the UAE and Qatar. They offer an extensive range of swimming and aquatics activities throughout the pathway, from their Learn to Swim programme starting at just 3 months old, through to performance level coaching at national and international levels all taught by experienced and highly qualified swim coaches from across the world. In addition to their swimming disciplines, they also provide Water Polo and Artistic swimming programs.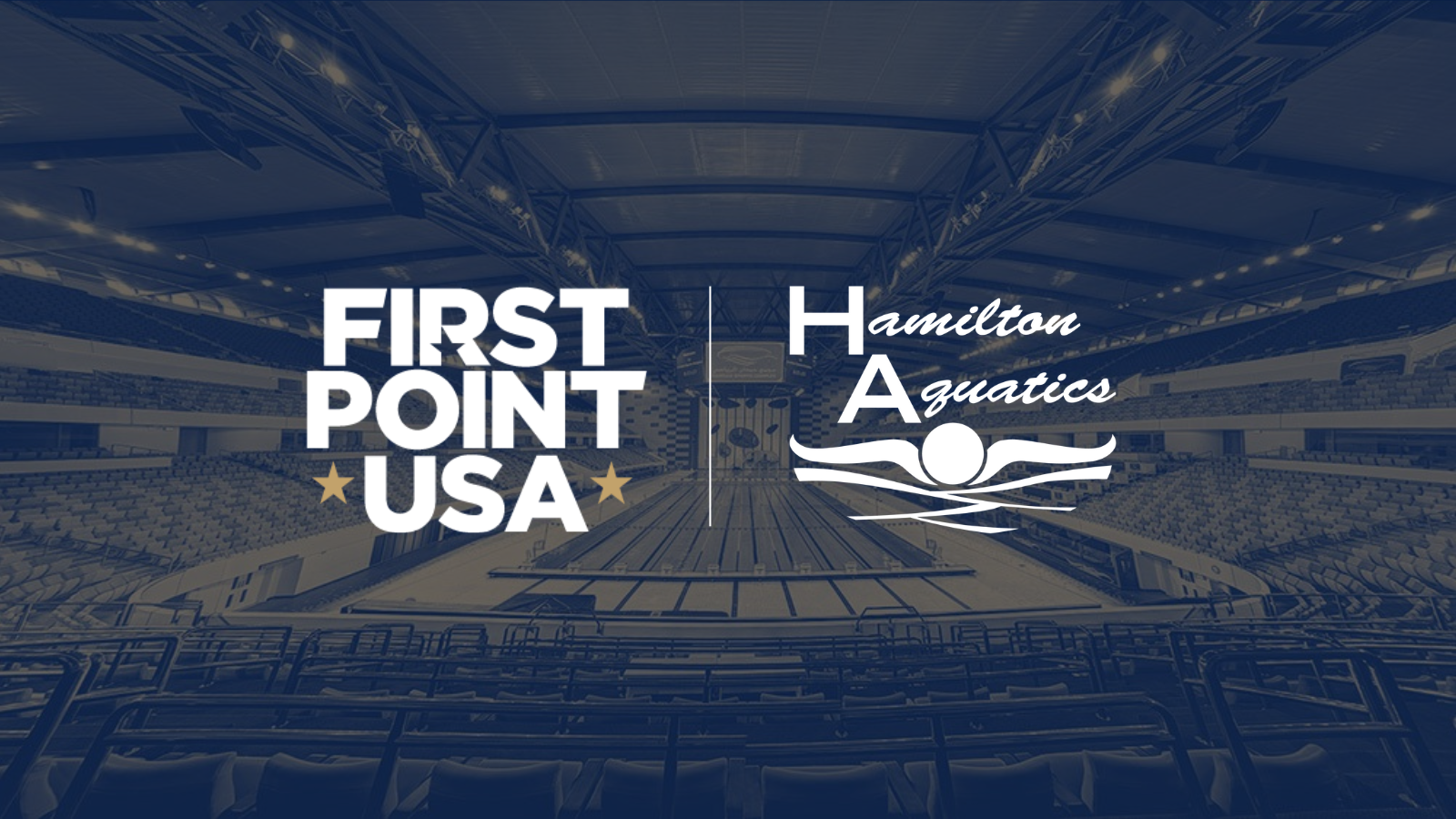 FirstPoint USA recently moved to grow their presence in swimming through the appointment of former Millfield School and Team GB youth coach, Matt Puddy, who now leads the company's swimming recruitment efforts. Swimming is one of the major collegiate sports in the US, boasting Olympic and World champions across some of the leading universities.
Welcoming the new partnership, Head of Swimming Puddy said:
"Sponsorship of the Middle East Open and Junior Championships is an incredible opportunity for FirstPoint USA to further raise our profile in swimming while supporting one of the premier events in the international junior calendar.
Hamilton Aquatics are world leaders in their field, and we are excited to be working in partnership with them for this event and beyond. There are some incredible life-changing opportunities available for talented young swimmers going to the US, benefiting from some of the best facilities and coaches in the world. Collegiate swimming is a 'who's who' of the sport and our partnership will help prospective student-athletes who want to pursue that journey."
Pippa Clark Hamilton Aquatics Managing Director, added:
"Here at Hamilton Aquatics, we take a lot of pride in how well our swimmers balance their swimming and their academics. It can be a dauting time for students and parents with so many options available. FirstPoint USA are renowned for understanding each individual and help guide in which is the right university for them. This partnership allows us to support our swimmers in their onward journey with a trusted and reputable organisation."
FirstPoint USA will be represented at the 2023 Middle East Open and Junior Championships by Matt Puddy. Any competitors, parents and coaches attending the event will be welcome to discuss US swimming scholarship opportunities with him, by contacting him in advance via email at matt.puddy@firstpointusa.com or visiting the FirstPoint USA stand inside the Hamdan Sports Complex.
To find out more about the event, visit https://www.hamiltonaquatics.ae/competitions or https://www.facebook.com/MEOJCUAE/.