Scottish Women's Football are pleased to announce a new partnership with FirstPoint USA who become the first-time headline partner to the regional 18s league cup competitions as the Official US Sports Scholarship Partner of Scottish Women's Football.
The move will see the cups rebranded, with the 18s North/East/South East Cross Region League Cup becoming the First Point East League Cup and the Central/West/South West Cross Regional League Cup becoming the First Point West Cup.
The former kicks off this weekend with group stages, while the latter will be a straightforward knockout competition which will kick off in May. The finals will be held in June.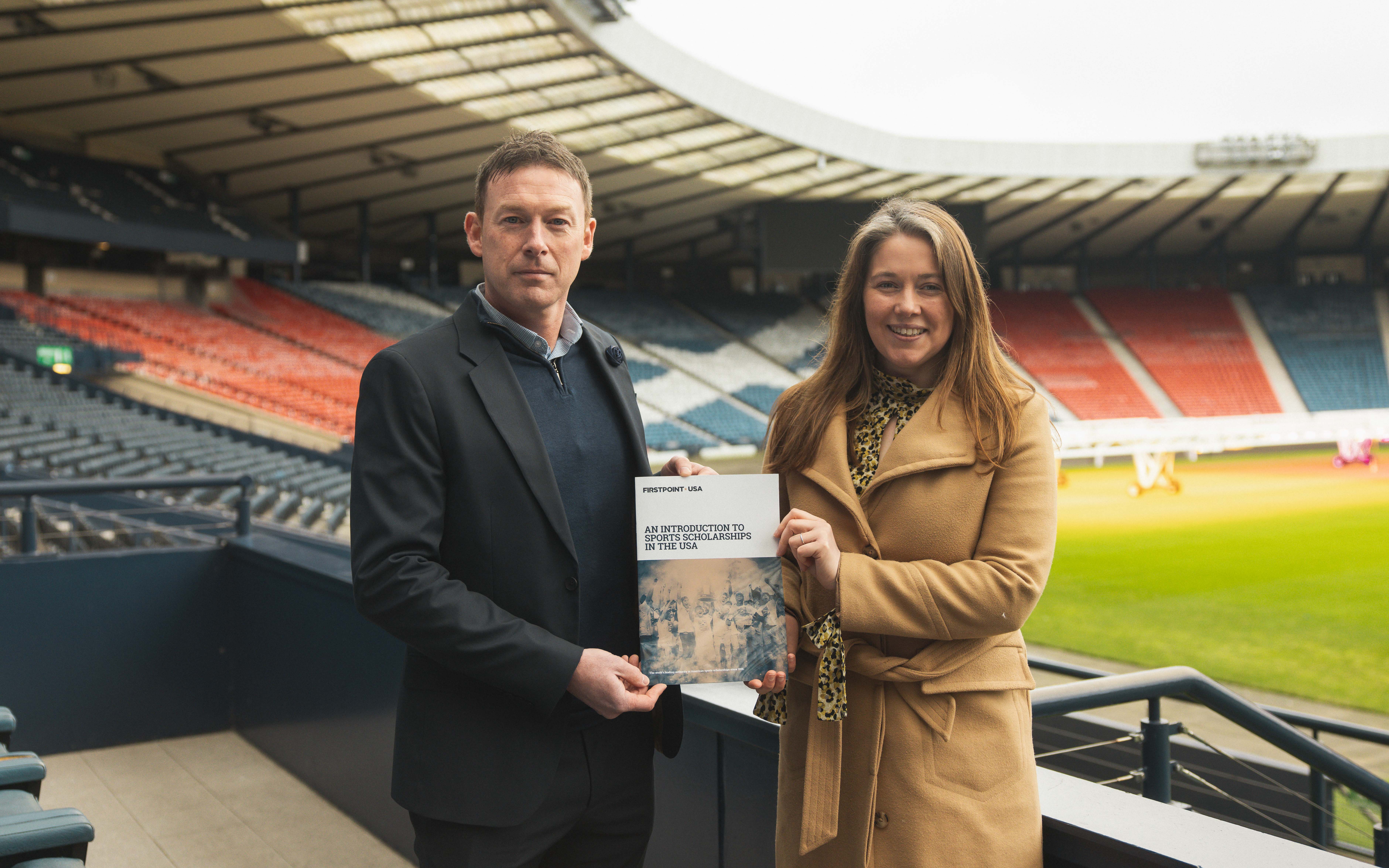 FirstPoint are a provider of tailored scholarship programmes and mentoring for young athletes at top universities in the United States. The partnership will provide support to players affiliated to SWF who are seeking such opportunities, including regional trial events and preferential service fees.
Commenting, Scottish Women's Football CEO Aileen Campbell said: "Football equips young women with all kinds of skills and experiences that can help them in later life, but it also opens up opportunities too. Increased professionalism in Scotland means girls can actually dream about careers in the game, and there are opportunities to travel and study abroad too, such as those offered by FirstPoint USA.
That's why I'm delighted to welcome them as a new partner and one which gives our regional league cups greater profile and visibility."
Stuart McCaffrey, First-Point USA''s Director of Football, said: "We are really excited to be working with Scottish Women's Football and looking forward to our involvement in the Cups through the partnership. There are fantastic opportunities for young female players in Scotland to play at a high level at college football in the US, while at the same time studying for a degree and enjoying the best of both worlds.
There are many great examples of players who have gone to the States on a sports scholarship and returned to Scotland and England to play with some of the top teams. The experience of being a student-athlete in the US can really enhance a player's development, having personally witnessed first-hand the incredible facilities on offer. Working with some of the best university and college coaches in the States, we believe the partnership can enhance the excellent work already being done in Scotland to grow the women's game."
The FirstPoint East Cup kicks off this weekend, with group stage matches within three groups of U18s teams.
The groups are as follows:
Group 1: Bo'ness United, Dryburgh Athletic, Glenrothes Strollers, Grampian Ladies, Inverness Caley Thistle, Jeanfield Swifts and Penicuik Athletic
Group 2: AM Soccer, Boroughmuir Thistle Jags, Dunfermline Athletic, Edinburgh South, Musselburgh Windsor, Raith Rovers Colts, Scone Thistle and Stonehaven
Group 3: Aberdeen Ladies, Dunbar United Colts, Dundee United CFC, Dundee West, Forfar Farmington, Hutchison Vale, Livingston WFC, Musselburgh Windsor Whites
For more information, visit: https://scotwomensfootball.com/
For more information on the life-changing opportunities for young men and women that an athletic scholarship in the USA can provide, why not get in touch with one of our specialist sports consultants today: Sports Scholarships | FirstPoint USA | FirstPoint USA
---
FirstPoint USA is an international scouting service, providing recruitment services to hundreds of NCAA, NAIA, and NJCAA member institutions seeking to identify the very best in overseas talent, both male and female.
The company was founded in 2001 by former University of Cincinnati All-American and Hall of Fame inductee, Andrew Kean, and evaluates over 100,000 prospective student-athletes, competing in over 20 different sports, across 187 countries each year.