FirstPoint USA, the world's leading international sports scholarship recruitment agency, are set to bolster our track and field presence in the Middle East through sponsorship of next month's 'Ultimate Athletics' event at Dubai International Academy.
Taking place on Friday 12 May, the Ultimate Athletics Race Night will feature a range of events at U15s and U17s level, including sprint and middle-distance races, long jump, triple jump and javelin, as well as relay races. Fields are set to be highly competitive, with more than 300 athletes expected to take part in the meet.
Ultimate Athletics was founded in 2015 by English 400m athlete Lisa Campbell, staging events throughout UAE, including Dubai International Academy, Dunecrest American School and Zayed Sports City, Abu Dhabi.
Welcoming the new sponsorship, Lisa said: "We are delighted to have FirstPoint USA on board as sponsors of our Race Night next month and their support has enabled us to grow this year's competition, attracting athletes from further afield including Qatar, Bahrain and Kuwait.
"At this stage of the season, athletes will be targeting qualifying performances for some of the major championships coming up, so we are expecting very competitive fields across our different events. We are looking forward to welcome FirstPoint USA's staff on the night to meet athletes and parents, present the prizes and provide information to those athletes who are considering US universities to develop their career."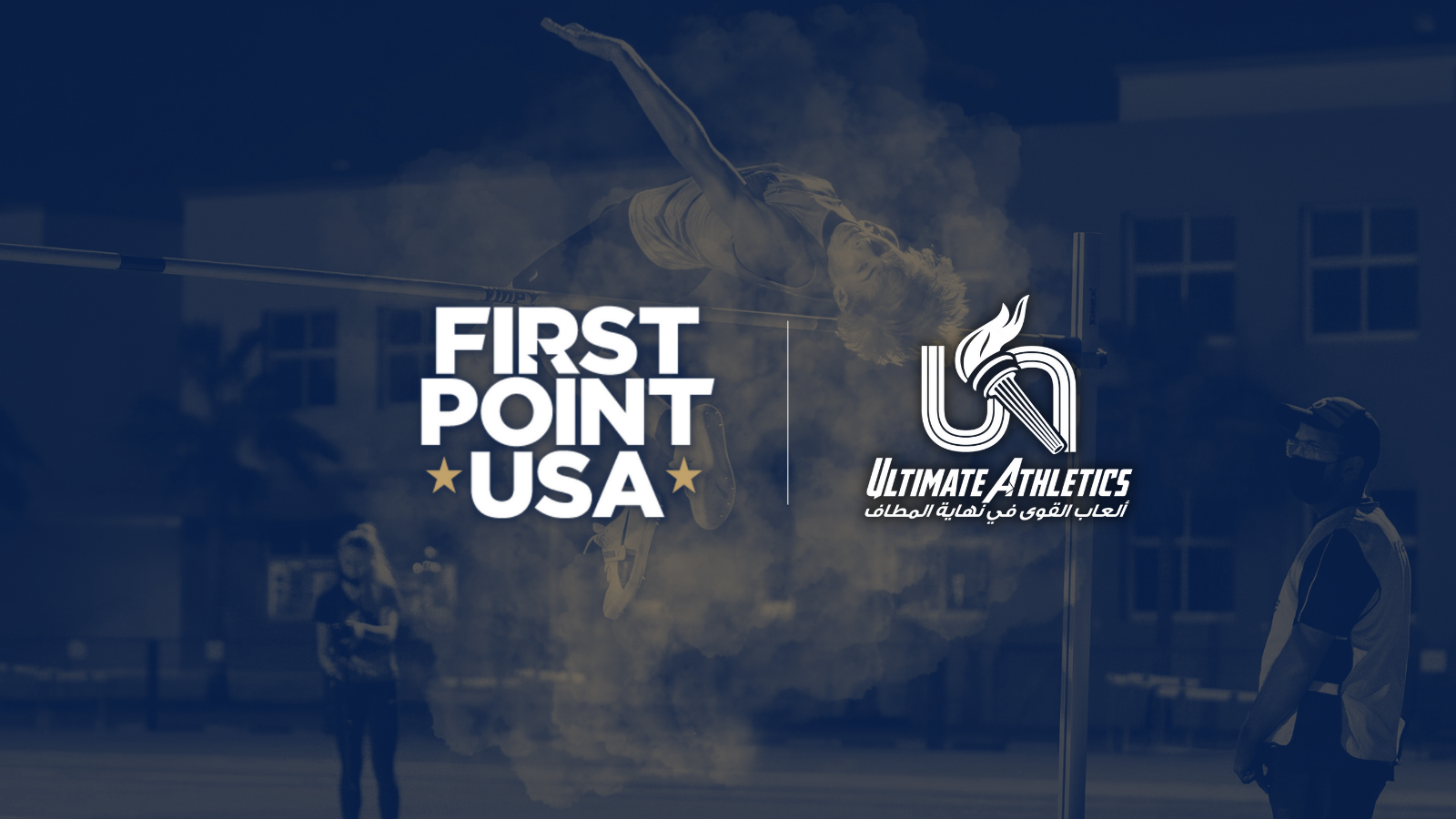 Track and field is a core area of FirstPoint USA's portfolio, with more than 1,000 universities in the United States offering funded programs, and over 2,000 having funded Cross-Country programs. For many athletes around the world, college athletics has been the springboard to global success, highlighted current college athletes collecting no fewer than 19 medals at last year's World Athletics Championships in Oregon, while 21% of all competing athletes at the Championships – representing 71 countries – had competed for a US college at some point in their career.
Laura Kerr, Associate Director of Athletics for FirstPoint USA, added: "Ultimate Athletics is a fantastic partner for us to have in the UAE and we're delighted to be supporting what promises to be a highly competitive event with many talented athletes on show.
The event will help raise our profile further not only among athletes, but with aspiring student-athletes and their families across the Middle East, during a week where we are also running football, rugby and basketball events in Dubai and Abu Dhabi."
Every Under-17 podium finisher from the Race Night will be offered an exclusive opportunity to book a 1:1 consultation to discuss their academic and athletic eligibility for US Universities with Laura, who is an alum of McNeese State University in Louisiana, where she competed successfully in NCAA DI javelin.
For information on Ultimate Athletics, visit: https://ultimateathleticsuae.com/