Former Dartmouth, Stanford and University of Notre Dame men's soccer coach Bobby Clark has joined FirstPoint USA as academy player consultant.
Clark, who was capped 17 times for Scotland, enjoyed an illustrious playing career which spanned 17 seasons as Aberdeen goalkeeper where he won the Premier League, Scottish Cup and League Cup, amassing nearly 600 games for the Pittodrie side. An equally impressive managerial and coaching career followed, culminating in him guiding Ivy League powerhouse Notre Dame to the NCAA Championship and developing one of the most successful soccer programs in the country.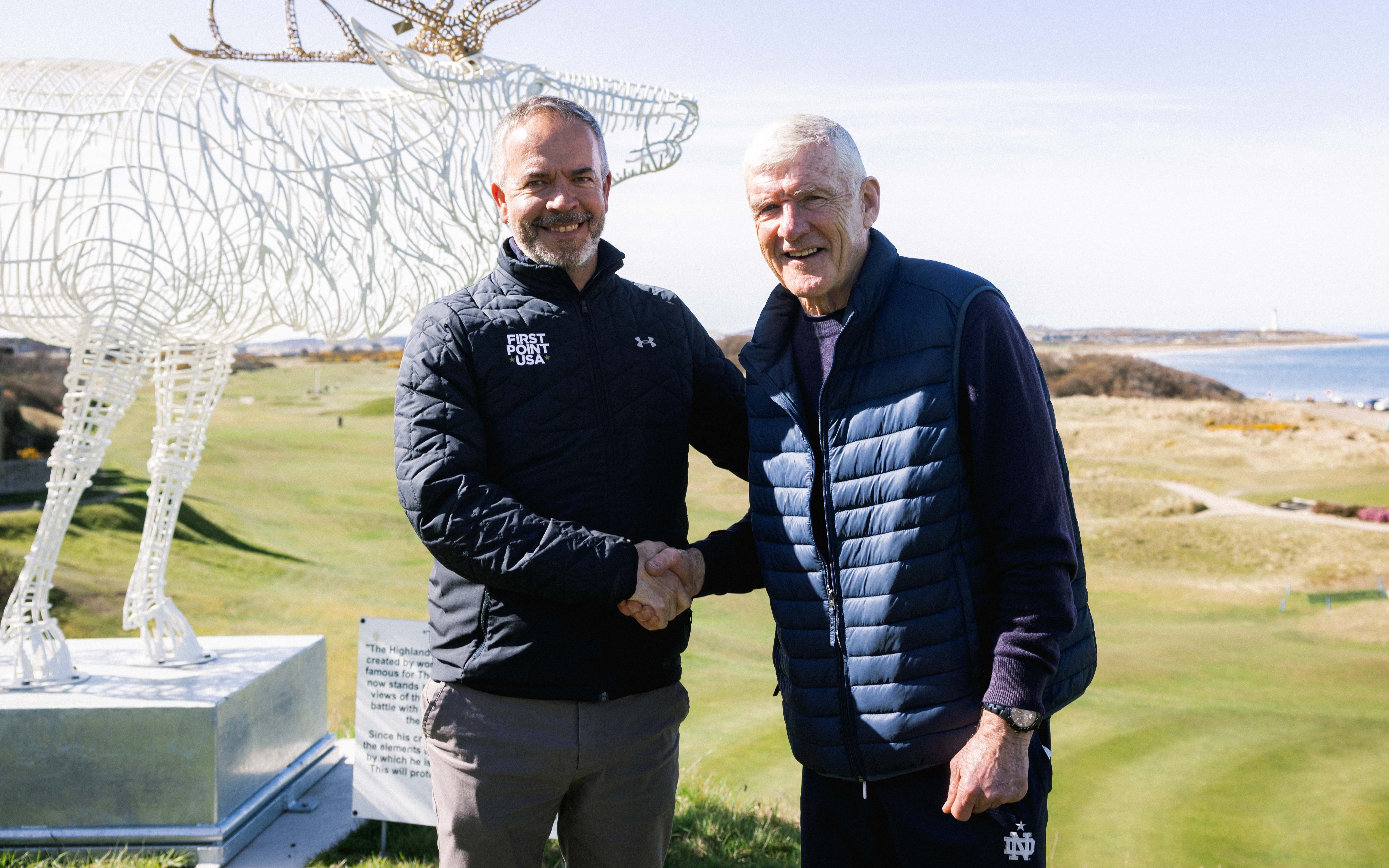 "We are absolutely thrilled to have Bobby on board as part of the team in a key role which will help us analyse the top players coming through from our professional club academy partnerships," said Andrew Kean, Founder and CEO of FirstPoint USA.
"Bobby is a hugely respected figure in the world of college soccer and his network of coaches in the States is second to none. He's had an incredible career both as a player and a coach, and we're looking forward to tapping into his insights, knowledge and experience in helping talented young players with the move from top professional clubs into the leading college soccer programs." he added
Having worked under the great Sir Alex Ferguson, Clark's first move into coaching came while still holding the No.1 jersey at Aberdeen, looking after the club's youth teams in the late 70s and early 80s, which produced no fewer than four of the starting eleven in Aberdeen's historic 1983 Cup Winners Cup final triumph over Real Madrid.
A trained PE teacher with a degree from Jordanhill College, Clark's retirement from playing signaled a permanent switch into coaching and his first full-time role was with Highlanders FC in Zimbabwe, before college soccer came calling with a move to Dartmouth College in 1985, a post he held for 9 years. He enjoyed a taste of international football when he led the New Zealand national team for two seasons, but returned to the States in 1996 as head coach of Stamford University, with his Cardinals team finishing runners-up in the National championships.
His US home for 17 years became the illustrious University of Notre Dame, guiding the 'Fighting Irish' to the 2013 NCAA national title for the first time in the program's history. Clark led his side to the NCAA tournament in 16 out of the 17 years he was head coach, including five league title wins.
"I'm really excited to be joining the team at FirstPoint and looking forward to helping more young players realise opportunities in the States, like Andrew did when he played and studied at the University of Cincinnati," said Clark, who was named NCAA Coach of the Year in 2013. "FirstPoint do a great job in working with talented young players who can continue to play at a high level while also studying for a degree, and it's important that we help them find the right fit, with so many different universities and colleges to choose from.
"We also want to support our coaching network in find the right players for their own programs, and I'm looking forward to working with the many coaches that I'm still connected to, in understanding their recruitment needs and identifying suitable players for them, particularly from the many professional clubs FirstPoint USA are now working with."
Clark's other major playing career achievements include being named in the Scotland squad for the 1978 World Cups, playing against Brazil in the Maracana and England at Wembley, while also holding the British club record for the most consecutive minutes without conceding a goal (1,155 in the 1970-71 season), which was eventually beaten by Manchester United's Edwin van der Saar in 2009.