According to a study carried out by the National Collegiate Athletic Association (NCAA), less than 2 percent of college athletes go on to play professional sports in their respective fields, and even for those who do – the average professional career for a mainstream sportsman or women is three to five years.
For many students, particularly those who also competed in a sporting discipline as part of their collegiate careers, graduation can be a daunting prospect. Moving away from the ultra-structured academic and athletic bubble, where almost every moment of their week is on a set schedule, including practice, attending classes, study time, gamedays, all the way through to their mealtimes and travel planning. It's safe to say, it can take some time to adapt to a post-college life. So here are five tips on how to ease the shock of that transition:
Develop your own workout/fitness routine.
Naturally for high-performing college athletes when they move away from competitive life after graduation, one of the biggest things they'll lose is the structured training and fitness routine, and the constant support, guidance, and mentorship from the on-site coaching team. Establishing your own routine and process, in a similar way that most do in the off-season, is a good way to better acclimate your body to a life away from your team-mates.
It's who you know, not what you know - networking.
Start networking early. Networking is one of the most critical components of any job search, and student-athletes are no exception. While competing in college, you have the opportunity to meet coaches, boosters, other athletes, and even alumni who may be able to offer you career advice, job leads, or connections. Take advantage of these opportunities to build your network, and don't be afraid to reach out to like-minded individuals or other professionals in your field of interest.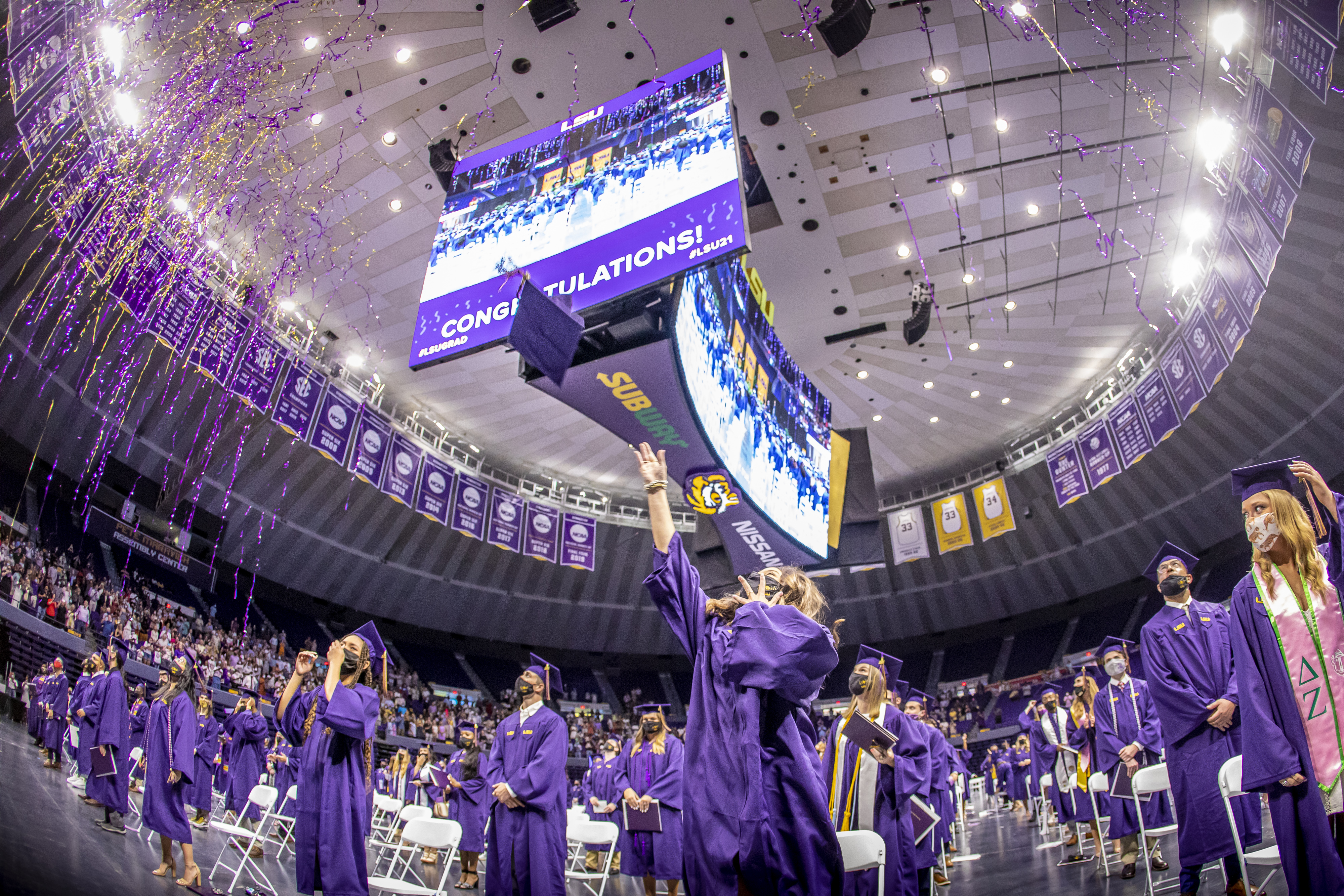 Learn to cook on your own.
For most students who've taken a linear path from school to college, understanding how to manage your nutrition, prepare and cook your own meals will be a relatively new concept.
Especially relevant for those student-athletes who have the luxury of allocated team nutritionists with meals provided by the college, understanding the right balance of foods to eat can be difficult in the early stages of adult life, so it's important to research, seek additional guidance and explore concepts like batch-cooking and meal prep.
Refine your most transferrable skills.
Student-athletes in college gain a multitude of transferable skills that are highly valued in the world of work. For example, through the vast volume of athletic experiences, they learn how to work effectively in a team, communicate efficiently, and manage their time within a strict schedule.
They also learn an inordinate amount of discipline, perseverance, and how to handle pressure and adversity, all of which are essential skills in the workplace. Additionally, student-athletes learn how to set goals and work towards achieving them, which can be applied to any area of life. The dedication and work ethic they develop while balancing school, athletics, and social life also translate well into the next stage of their careers. All these skills are highly sought after by employers and can be a huge advantage when applying for jobs and advancing in a career.
Utilise the expertise of specialist service providers
As part of our start-to-finish service we provide all of our student athletes, we have exclusive partnerships with a few fantastic businesses who provide expert advice and support to recent graduates, especially those with the skills and experience of being a former collegiate athlete.
Football Careers is a global football dedicated recruitment agency which specialises in the sourcing, recruitment, and support of candidates seeking new opportunities in football and clubs or organisations striving to hire the best talent. With over 30 years of combined experience in the industry, the company offers bespoke recruitment solutions to football clubs and organisations all over the world and has long-standing relationships with partners in the UK, Ireland, America, the United Arab Emirates, and beyond.

Jabil Inc is a global manufacturing solutions provider headquartered in St. Petersburg, Florida, which employs approximately 260,000 people. Jabil is a NYSE-listed company with more than 100 sites in 30 countries. Many of the world's leading brands rely on Jabil's unmatched technical and design capabilities, manufacturing know-how, supply chain insights and global product management expertise, offering a vast range of career opportunities across multiple industry sectors. Through this partnership, Jabil continue their commitment to offering unique employment opportunities for FirstPoint USA's student-athlete graduates, utilising the transferrable skills and experiences they gain through a duel academic and competitive collegiate life.
Student-athletes have a unique opportunity to develop a refined set of skills and experiences throughout their time in college, and with some careful planning and preparation, can follow in the footsteps of so many successful former athletes and alumni in making a seamless transition into life beyond university.
For more information on the life-changing opportunities for young men and women that an athletic scholarship in the USA can provide, why not get in touch with one of our specialist sports consultants today: Sports Scholarships | FirstPoint USA | FirstPoint USA
---
FirstPoint USA is an international scouting service, providing recruitment services to hundreds of NCAA, NAIA, and NJCAA member institutions seeking to identify the very best in overseas talent, both male and female.
The company was founded in 2001 by former University of Cincinnati All-American and Hall of Fame inductee, Andrew Kean, and evaluates over 100,000 prospective student-athletes, competing in over 20 different sports, across 187 countries each year.