Taking the hassle out of the process
US degrees offer fantastic opportunities at some of the world's best universities and colleges. It's a life-changing experience, but finding the perfect place to spend the next three or four years isn't always straightforward. The right course, the right culture, the cost, the admin…they all have to be considered at the same time as studying for critical exams. That where FirstPoint USA comes in – we've been doing this for 18 years, and taken the hassle away from over 8,000 students and their families - placing them with one of 2,900 leading US universities and colleges partners. And raising a whopping $200 million in full and partial scholarships.
Our comprehensive service covers every aspect of your placement and scholarship experience; including admissions, college and university match-making, scholarship and funding application, brokering, SAT and ACT advice and guidance, and support for student visa application - a hands-on process that can take between 1 year and 18 months from start to finish. FirstPoint USA takes the hassle out of a process that often causes students to stay put… And once we've found the your ideal college or university, our pastoral care is there for you and your family during your 4 years of study.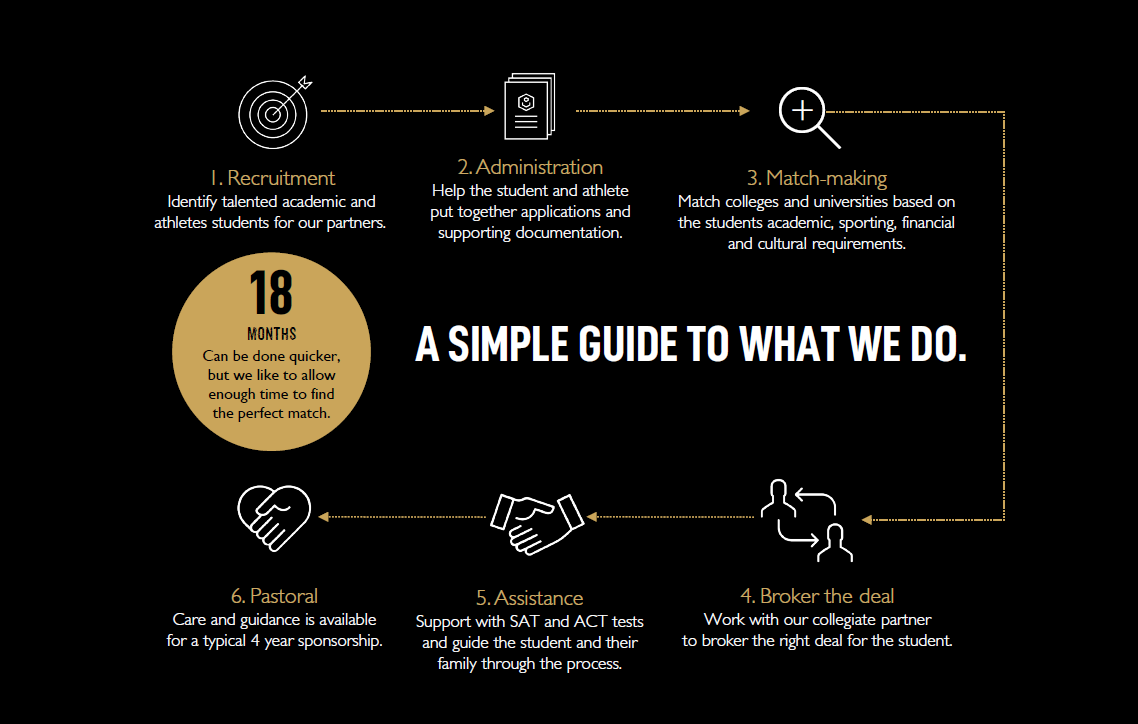 Download our 'Service and fees' guide here
Our fees
FirstPoint charge a one-off fee of £3,500 for families who need hands-on management and pastoral support of the academic placement or sport scholarship process. This fee can be reduced to £2,850 for sport scholarship students who already have appropriate game footage for their 'video portfolio'. For clients that live outside of the United Kingdom or Ireland, our international fee is £6,500. Please note that the provision of game footage for international team sport applicants is NOT included in this price, but can be sourced additionally if required*.
Fee covers the following services
Academic evaluation & conversion report
GPA analysis & calculation
Pre-qualification of athletic eligibility (Sport specific)
NCAA, NAIA, NJCAA & AIRC compliance solutions
University placement & planning
Team sport video portfolio filming (Not included in international fee)*
Academic scholarship and funding search
Post-graduate study assistance
Four (4) years of pastoral care & support
Are there other options?
There are always options… and taking a step towards studying in the US needs serious consideration. Obviously, we are hoping that step will be with us, but you can always opt to do this yourself –contacting colleges and universities directly. And there's enough information on this site to give you a good head start.