Golf Scholarships
Women's golf is seeing explosive growth with recruiting and scouting becoming part of the game in a way few could have imagined just a few short years ago.
And with this growth in women's golf, golf scholarships are now a realistic goal for teenagers. There have also been many cases of female golfers gaining full scholarships without having played golf before. The reality is that hundreds of women's golf scholarships go unused each year.
It is generally believed that the women's golf market is underserved with a golf subculture that has long been dominated by a male sensibility. But with the ready availability of women's golf scholarships, that may soon change.
If you're looking for a route to develop your golfing abilities and academics, Golf scholarships are ideal for achieving your goals. Golf Scholarships are awarded by universities and colleges to very talented golfers, which allows the athlete to participate in collegiate, intercollegiate matches and national championships.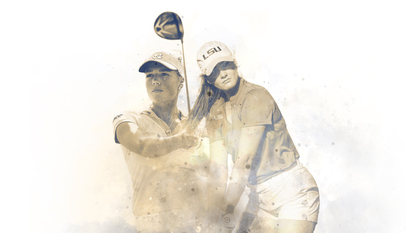 Academic and Sporting Preparation
Targeting University Programmes
Connecting with College Coaches
To date, we've sent over 35,000 young men and women to the US. Securing over £300 million in scholarship awards and finding a place for every single qualifying applicant.
Every year, thousands of student-athletes and their families come face-to-face with the difficult challenge of securing a scholarship to an American university. What they often discover is that navigating university options is stressful enough, and adding sports into the mix brings it to a whole new level.
Even for those who do a little recruiting homework, they are often left with more questions, very few simple answers and an uneasy feeling they are somehow falling behind.
At FirstPoint, we understand what you're going through. Many of us have experienced first-hand what the scholarship recruiting experience is like—as players and as coaches. And that experience, combined with our advanced online technology, expansive college coach network and proven recruiting methods, helps thousands of student-athletes and their families take control of their recruiting experience.
Whether you are a first-year high school student or a national ranked athlete, FirstPoint helps take the stress of uncertainty out of your scholarship journey by putting a plan in place to help you find your best university options in the USA.
HOW TO GET A
SPORTS Scholarship
What our Student-Athletes say about us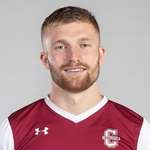 "really helpful and cared"
I asked a few people on who to contact to help me with getting through to a scholar in USA, everyone mentioned First point USA! They were really helpful and cared from the start as I had a zoom meeting, not just caring but were really honest and thorough with what they do. I mainly spoke to Craig at first point... top bloke! He helped me with specific requests on where I wanted to go in America and within a matter of weeks I was where I wanted to be. Would recommend First Point USA to anyone trying to get a scholarship in America.
Jude Swailes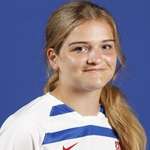 "there is no comparison"
Have to say very impressed with the help and service we have received. Having had experience of another company who offer same service can honestly say there is no comparison. FirstPoint are genuinely interested in their athletes will walk you through the process and give you the best advise. Gemma is our contact and has been wonderful. Sign up early is best advise so you can understand what exams you should be taking for your best outcome. Playing footage is paramount.Would definitely recommend .
Sandra Godden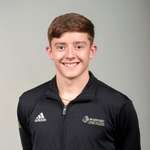 "I couldn't be happier"
I couldn't be happier with my experience working with Firstpoint USA. Having just graduated from university in South Carolina, I am so grateful for the life changing experience and opportunities that have been available to me as an NCAA DI student athlete. None of which would have been possible without the expertise and knowledge of the staff at Firstpoint USA. Would highly recommend FPUSA to anyone thinking about going to university in the USA
Josh Hendry
Frequently Asked Questions
NCAA Division I has 238 colleges offering 6 Scholarships per team.
NCAA Division II has 135 colleges offering 5.44 Scholarships per team.
NCAA Division III has 166 colleges with athletic scholarships unavailable.
NAIA has 123 colleges offering 5 Scholarships per team.
Junior College III has 113 colleges offering 4 Scholarships per team.
These are the general guidelines for what coaches look for in a golfer. If you fall outside of these general requirements it is still possible to play at that level, but there will be fewer opportunities.
Driving Distance

235+ Yards in NCAA DI
225+ Yardsin NCAA DII
225+ Yards in NCAA DIII / NAIA
220+ Yards in NJCAA (Junior College)

Putts Per Round

Under 34 in NCAA DI
Under 36 in NCAA DII
Under 36 in NCAA DIII / NAIA
Under 38 in NJCAA (Junior College)

Scrambling

50% in NCAA DI
45% in NCAA DII
45% in NCAA DIII / NAIA
35% in NJCAA (Junior College)
Top finishes at national, regional and county levels
Summer golf schedule consists of national, regional, county, and multiple local tournament wins
Average scores from courses over 6,800 yards
Competes at national, regional, and county levels
Summer golf schedule consists of national, regional, county, and multiple local tournament wins
Average scores from courses over 6,800 yards
Competes in regional, county, and local tournaments
Summer golf schedule consists of regional and golf tournament participation and high finishes in local tournaments
Average scores from courses over 6,700 yards
Competes in local tournaments
Summer golf schedule consist of high finishes in local level tournaments
Average Scores from courses over 6,600 yards

Low End – 75
High End – 92
Competes in local tournaments
Average Scores from courses over 6,600 yards

Low End – 68
High End – 95
Live, study and play with top US Institutions